Expedia Group launches new global sustainability strategy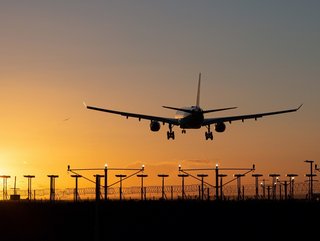 Expedia Group has launched a new strategy, committing to advancing a more responsible, open and accessible travel industry
On a mission to advance the travel ecosystem whilst making it more sustainable, Expedia Group has recently announced its new strategy called the Open World social impact and sustainability strategy.
It is focused on three priorities which are, increasing access for underserved travellers, democratising the travel economy, and innovating sustainable solutions for the future of travel.
"Travel is transformative. It broadens horizons, strengthens connections and changes perspectives. With our new Open World™ social impact and sustainability forward-looking plans, we will further our mission to power travel for everyone, everywhere. Travel needs to lighten its footprint on the planet, and everyone should be able to experience it and receive the associated benefits. Now is the time to innovate the existing model. We have a responsibility to enable a stronger, more sustainable industry," said Peter Kern, Vice Chairman and Chief Executive Officer of Expedia Group.
Earlier this year, the company announced its Open World technology platform – created for partners of all sizes to leverage and configure products and services needed to succeed in the travel ecosystem.
Making travel more sustainable and environmentally friendly
According to the company, the new strategy will tackle inequities in travel and also aim to ensure a healthy planet.
Expedia.com has made improvements to accessibility filters to include options such as elevators, service animal accommodations, sign-language staff availability, and also expanded search features for travellers such as LGBTQIA+ welcoming properties. With this new strategy the Group will also focus a portion of its giving to provide grants to impact-driven organisations working to remove barriers to travel for underserved communities around the world. ​
In a move to help diversify the business of travel and meet traveller demand for more responsible options, Expedia Group will soon launch a programme aimed at start-ups and small and medium-sized businesses in travel.
The company recently joined the Travalyst Coalition and signed the Glasgow Declaration for Climate Action in Tourism. Under the Glasgow Declaration, Expedia Group has committed to deliver plans that will support the global goals of cutting emissions in half over the next decade and allowing the travel industry to reach Net Zero emissions as soon as possible before 2050. The Travalyst Coalition enables these goals by allowing travel companies like Expedia Group to deliver unified sustainability frameworks and methodologies to travelers across the globe.
Expedia Group is also currently developing a long-term climate action plan and associated roadmap for greening its own operations while driving industry-wide change.
A new programme being developed in partnership with The Travel Foundation will offer training and practical guidance to destination marketing organisations (DMOs), enabling them to lead the way on climate action in tourism and catalyse meaningful change at a local level.