GLYNT to help Salesforce with sustainability data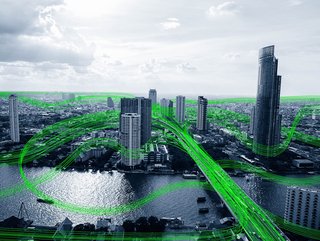 GLYNT will use machine learning technology to help Salesforce with Net Zero Cloud, improving sustainability data for customers
GLYNT.AI, a platform for enterprise sustainability data, has announced services for Net Zero Cloud, the enterprise sustainability management tool from Salesforce.
Net Zero Cloud is a sustainability management platform designed to help organisations manage their environmental footprint and track their progress to net zero. It tracks Scope 1, Scope 2, and the majority of Scope 3 emissions.
Customers can analyse individual assets and understand impact across location and time. With this new deal, Net Zero Cloud customers will benefit from actual data produced from primary sources integrated into Salesforce's sustainability platform.
"Investors, regulators and managers want accurate and auditable sustainability data. While Net Zero Cloud drives insights, analysis and reduction plans, enterprise customers do not have a way to execute their sustainability data preparation strategy. With the pressures mounting from regulators and investors, spreadsheets do not comply with these standards or Sarbanes-Oxley. We're delighted to bring GLYNT's market-leading sustainability data platform to Dreamforce 2022," said GLYNT's Chief Revenue Officer Chieng Moua.
Creating better data for sustainability
Dreamforce is an annual event that brings together the global Salesforce community to share their insights, successes, and learn the latest in industry innovations.
"We're excited to attend Dreamforce 2022 and meet with Salesforce customers and partners. Sustainability is top of mind for many organisations, and many don't know where to start. Data is obviously the first step. GLYNT is driven to produce high-quality data for our customers and the planet." said Martha Amram, CEO of GLYNT.
GLYNT's mission is to enable businesses, homes and communities around the globe to produce and profit from their emissions data. It uses advanced machine learning (ML) to automate data capture from the primary source for emissions, energy, water and waste. These include utility bills, business invoices, landlord bills, IoT sensors and more.
"And we're excited to announce a pilot for Salesforce's SMB customers that automates emissions reporting with the same accurate, verified data services that GLYNT provides to enterprise customers. SMBs can use our service on a stand-alone basis or engage with Net Zero Cloud users through the Engage Suppliers offering from Salesforce," Amram added.