How Gen Z shapes sustainable luxury fashion through digital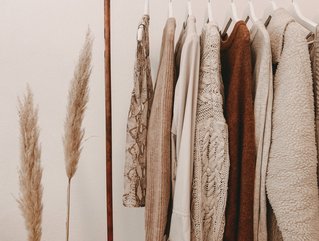 Research shows that 62% of Generation Z prefer to purchase from sustainable brands and are willing to pay more for ethically produced goods
Generation Z, known as the "sustainable generation", grows up with social media as part of their lives, and fortunately for them, they have the most powerful tool for influencing public opinion at their disposal. Brands and entire industries are now assessing their ESG initiatives largely because of Generation Z's use of social media and their desire to create a better future.

Forbes discovered that 62% of Generation Z prefer to purchase from sustainable brands and are willing to pay more for ethically produced goods, proving their influence and power. The rise of resale sites such as Vestiaire Collective, Rebag, StockX, and The RealReal is due to this generation's demand. Now, it is precisely these resale platforms that enable the company to integrate luxury and sustainability — a win-win situation for both consumers and brands.

"We all know that Generation Z is leading many of the world's biggest changes – from politics and social justice to sustainability and climate change," Robert Lockyer, Chief Client Officer and founder of sustainable packaging solutions provider Delta Global, said about the changes led by Gen Z.

The pandemic may have contributed to this — nearly two years of social restrictions and a total lockdown affect how individuals view fashion and their spending habits.
"However, the most recent is within the luxury fashion industry. Perhaps the pandemic had a part to play in this. Almost two years of social restrictions combined with a complete lockdown will inevitably impact the way in which people see both fashion and their spending habits."
Recent evidence of this is eBay's introduction of its brand-new initiative, Imperfects. In an effort to reduce waste, the online marketplace is collaborating with both high-street and luxury brands to offer products deemed untradable due to minor flaws.
Temporary trend or genuine social movement?
Due to the rise of social media and the predominance of Generation Z among its users, it is simpler to call out brands that engage in greenwashing.
In the modern marketplace, brands must do more than merely say. Actions speak louder than words, and it is more important than ever for brands to take responsibility for what they do – or in some cases, don't do.
An article related to how Tesco plastic bag's pledge to recycle plastic reveals ugly truth on how easily this "green campaign" falls short. Nobody is held accountable for the ongoing greenwashing, resulting in a continual shifting of responsibility and, consequently, the problem.
With Generation Z set to become the largest consumer group this year, retailers and brands must now accelerate their sustainability efforts to meet the demands of this new generation and do more than merely check a sustainability box.