Musk advocates for renewable energy in bitcoin mining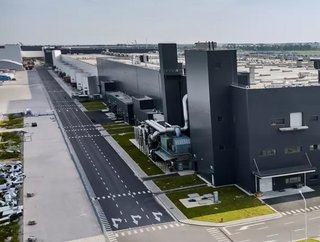 Renewable energy, bitcoin and batteries were discussed at The B Word conference
The B Word Conference, which covers Bitcoin, took place this week and the world's richest man, Elon Musk, attended. Musk discussed bitcoin mining, renewable energy and Tesla's battery supply. 
Born in South Africa in 1971, Musk taught himself computer coding by the age of 12, created a video game and sold it for $500. 
Later, he created Paypal, which for US$1.5bn was acquired by Ebay in 2002. Musk then turned his attention to SpaceX and Tesla Motors. 
He is widely believed to become the first trillionaire and yet Musk ardently chose to earn a salary of $1 from his work at Tesla. 
At The B Word Conference, Musk stayed clear of popular topics which he had previously discussed, such as pizza joints on Mars, whether humans are in a simulation and the terrifying potential threat of AI, in what was a disappointment to some.
Renewable energy and bitcoin
Musk supports using renewable energy, including geothermal and nuclear energy sources, in order to reduce the impact of bitcoin mining. 
Cryptocurrencies, such as bitcoin, use up a lot of energy in the mining process. Estimates show that in one year, bitcoin alone uses the same level of energy as Argentina.
In addition, 65% of all bitcoin miners are in China, which is still heavily dependent on coal for energy. 
"My expectation is not that the energy production must be pure as the driven snow, but it also cannot be using the world's dirtiest coal," Musk said at The B Word conference. "I do think long-term renewable energy will actually be the cheapest form of energy — it just doesn't happen overnight."
Musk said he hopes Tesla can play a role in this. 
Electric car batteries 
Musk explained Tesla's issues with building its volume of 4680 battery cells.
"In fact, the limiting factor for us right now is cell production. So we need to both internally get our Tesla internal battery cells produced as well as increase supply from suppliers."
Panasonic, LG, and CATL are Tesla's present cell suppliers. Musk explained the competition between supplier and consumer. 
"Generally, when I talk to our suppliers and they say: 'How many cells would you like?' I say: 'How many cells can you make?' You know, because sometimes they're concerned. Is Tesla gonna compete with them on cells? I'm like, 'No no, if you want to make the cells, be our guest.' It's just that we need a crazy number of batteries."