Schneider Electric and Microsoft in win for sustainability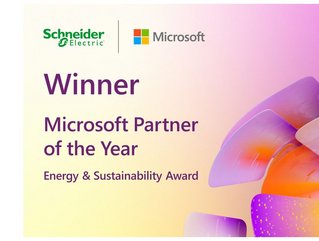 Olivier Blum, Executive Vice-President Energy Management at Schneider Electric says collaboration is vital to turn the tide against climate change
Olivier Blum, Executive Vice-President Energy Management at Schneider Electric, says collaborations such as the one between Schneider and Microsoft are needed to "supercharge innovation efforts and create the technology which can turn the tide."
Blum was speaking following Schneider Electric's win at the 2022 Microsoft Partner of the Year Awards in the Energy & Sustainability category. A leader in the digital transformation of energy management and automation, Schneider was recognised for its EcoStruxure software solutions provided to customers that were powered by Microsoft technology, including Azure Cloud and Dynamics 365.


Solutions and services in energy and sustainability
The Microsoft Partner of the Year Awards recognise Microsoft partners that have developed and delivered outstanding Microsoft-based applications, services and devices during the past year. Out of over 3,900 submissions from more than 100 countries across various categories, Schneider Electric was recognised for providing outstanding solutions and services in energy and sustainability.
In 2021, Schneider's EcoStruxure solutions helped customers reduce their carbon emissions by 84 million tonnes which amount to 347 million tonnes saved or avoided since 2018. These solutions are facilitated by Microsoft Azure, helping customers achieve their energy and achieve their energy and sustainability objectives through the power of electric and digital solutions.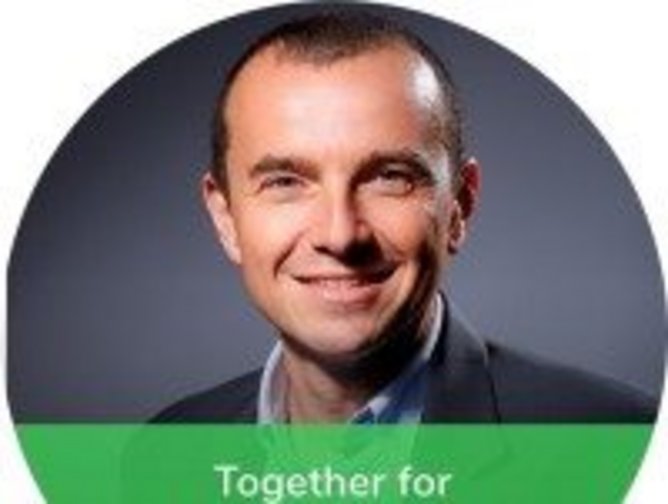 Blum said: "Receiving the 2022 Microsoft Energy & Sustainability Partner of the Year Award is a great recognition of the collaborative impact we are making together, to tackle climate change. We are at a critical juncture. Unless immediate action is taken to reduce emissions, we will shortly pass the point of no return. Companies are central to avoiding this; however, alone the impact will not be enough. That is why collaborations such as the one between Schneider and Microsoft are needed to supercharge innovation efforts and create the technology which can turn the tide."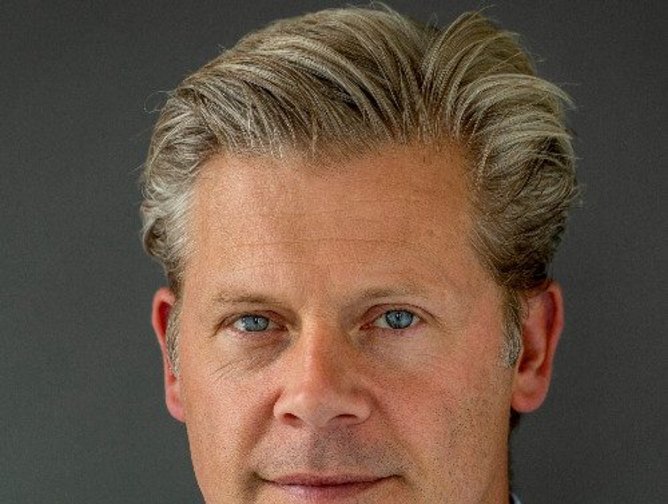 "I am honoured to announce Schneider Electric as the 2022 Microsoft Energy & Sustainability Partner," said Nick Parker, Corporate Vice President of Global Partner Solutions at Microsoft. "Schneider Electric were outstanding among the exceptional pool of nominees. We were extraordinarily impressed by the innovative use of Microsoft Cloud technologies as part of its EcoStruxure software solutions."
About Olivier Blum
As Executive Vice President of Schneider Electric's Energy Management business, Blum is responsible for the entire Energy Management portfolio of leading technologies, software and services. Olivier is an active promoter of Sustainability and "Electricity 4.0" the fastest route to a net zero world that is more electric and more digital.
Blum has been a member of the Executive Committee since 2014. In his previous role as Chief Strategy & Sustainability Officer, Olivier led the development of Corporate Strategy, Mergers & Acquisitions, Sustainability and Quality. Prior to that, Olivier led Schneider's People Strategy as Chief Human Resources Officer between 2014 and 2020.
Blum began his career at Schneider Electric in 1993 in his home country of France. He has been living and working in Asia for the last two decades, where he has held leadership positions as the Regional Head of Strategy for China and the Regional Managing Director for India, before taking on the global role of Executive Vice President for the Home & Distribution Division based in Hong Kong.
Blum has been a Non-Executive Director on both AVEVA Group PLC (as Remuneration Committee member) and Delta Dore Boards since 2020.
In 2019, Blum received France's Chief Human Resources Officer of the Year Award from Cadremploi, Morgan Phillips Hudson, Le Figaro Décideurs and Fyte, in recognition of how he transformed Schneider's leadership and culture at a global scale. In 2021, his sustainability efforts across the Company saw Schneider Electric recognized by Corporate Knights as the World's Most Sustainable Corporation.
Blum graduated from Grenoble Business School (GEM), France.
About Schneider Electric
Schneider says, "Our purpose is to empower all to make the most of our energy and resources, bridging progress and sustainability for all. We call this Life Is On. Our mission is to be your digital partner for Sustainability and Efficiency."
The company drives digital transformation by integrating leading process and energy technologies, end-point to cloud connecting products, controls, software and services, across the entire lifecycle, enabling integrated company management, for homes, buildings, data centres, infrastructure and industries.
"We are the most local of global companies. We are advocates of open standards and partnership ecosystems that are passionate about our shared Meaningful Purpose, Inclusive and Empowered values", it says.
About Microsoft Partner of the Year Awards
The Microsoft Partner of the Year Awards acknowledge outstanding successes and innovations by partners in over 100 countries and in a wide variety of categories, including partner competencies, cloud to edge technologies, entrepreneurial spirit and social impact.
About Nick Parker
Parker focuses on innovating, scaling and accelerating growth for Microsoft and its partners, by building and selling intelligent cloud and intelligent edge solutions and services with partners, to empower customer and client success