Smart charging and V2G will transform the way we use energy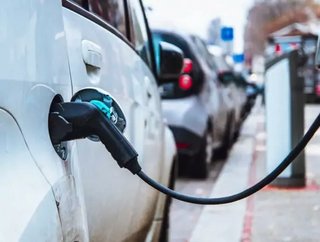 The announcement this month from the Department of Transport that all government funded electric vehicle home charge points must incorporate smart-charg...
The announcement this month from the Department of Transport that all government funded electric vehicle home charge points must incorporate smart-charging will have a profound and positive impact on the path towards a net-zero emissions economy. Electric vehicle roll-out, supported by smart-charging and vehicle to grid is one of the most exciting things to happen in the power sector since the beginnings of the renewable energy boom.
Balancing the equation
According to the Energy Networks Association 30GW of largely renewable electricity generation is now connected to Britain's local electricity grids, generating a quarter of Britain's electricity. Solar and wind, which form most of new renewable capacity are intermittent, so matching demand with a supply of low-cost clean energy requires a careful balancing act.
Bringing electric vehicles into that equation creates a fresh set of potential challenges. In its Future Energy Scenarios published in July 2018, National Grid predicted that as many as 11 million EVs could be on the road by 2030. The UK's National Grid currently has enough energy in its system to support a nation full of EVs. What's lacking is the ability to charge them all simultaneously.
Batteries on wheels
We could simply generate more power. But that doesn't solve the issue of whether there will actually be renewable power at that particular time. Satisfying demand would likely require thermal power plants. Or we could take a more imaginative approach. One which transforms EVs from a threat to grid stability to an asset that can help smooth out a predominantly renewable system.
Concern about electric vehicles placing an undue strain on energy demand is only relevant if hundreds of thousands of cars are being charged at the same time. Residential and commercial fleet vehicles are often plugged in for a longer time than they actually need to take in power. Smart charging ensures that cars can be plugged in but charged when it is most efficient.
What you're left with are hundreds of thousands, if not millions, of batteries on wheels.  The energy potential available in EVs is truly staggering. Taking average mileage into consideration, our analysis points to 12 – 15GW of storage capacity, that's enough to power 30 million homes for a few hours!
New revenue streams
Open Energi has built its reputation by operates energy assets, optimising energy storage and unlocking cheaper energy purchase. Taking EVs out of the equation for a second, we forecast we can reduce consumer power bills by 20% by predictably and automatically managing demand.
Through initiatives like the PowerLoop Consortium, where we are the optimization partner for 135 two-way domestic vehicle to grid chargers, it is possible to reduce energy bills conservatively by 50% by using electric vehicle batteries to support the whole household electricity load for many hours at a time.
Our analysis suggests that by using vehicle batteries to optimise electricity demand against prices, EV owners could benefit from a new income stream in the region £500 - £1,500 a year. Tapping into this flexibility will not only dramatically reduce the total cost of ownership of electric vehicles, it will also play a vital role in smoothing out supply and demand as we continue to integrate more renewables onto the grid.
An elegant solution
Electric vehicles provide the most elegant solution to the flexibility challenges caused by renewable energy. The perceived desirability of electric vehicles among consumers has a big role to play here. It's easier to get the average consumer to understand the value proposition around buying or leasing a new car than it is to get them to invest in demand side response. Both offer value, but the motivation for purchase is different, as is the level of education required to engage the audience.
Unlike a stationary battery unit, consumers don't buy electric vehicles with storage in mind, so any additional benefits they receive from that storage are regarded as a welcome bonus. Owners of electric vehicles will see these additional benefits in the form of a drastic reduction in energy bills, and the opportunity to reduce emissions and household power usage to net zero.
The same principles also open up new possibilities for providers to offer bundled products and services where your electric vehicle leasing agreement comes with cheaper power, and reductions in the overall lease price in exchange for access to power gleaned through vehicle to grid. It's a little like a mobile phone contract. Only except for the bundle of free data you get when you upgrade your phone, you get to do your bit for the planet, and save money. And who wouldn't want to do that?