Sustainability legend: Jack Ma, founder of Alibaba Group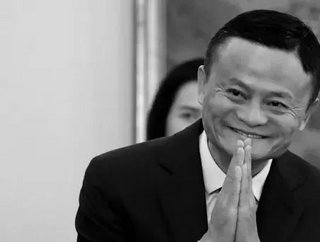 The underdog billionaire Jack Ma was rejected by Harvard ten times. He went on to create Alibaba Group and become the third richest man in China
Name: Jack Ma
Job Title: Co-founder and former CEO
Company: E-commerce company Alibaba
Numerical fact: 

Jack Ma failed his university entrance exam three times. 

In 2021, Ma became the third wealthiest person in China, with a net-worth of $51bn.
Quote: 

"It's my job to make my team happy. If my team are happy they can make my customers happy", 

Jack Ma,

World Economic Forum
Everyone likes a rags to riches story, the underdog who won, an unlikely, worthy winner who has sweat for their success.
After telling the World Economic Forum "If you want to change the world change yourself", Jack Ma was a clear winner of Sustainability's issue one legend. 
Born in 1964 in the city of Hangzhou, China, Ma developed a skill for the English language, which he practised with tourists, but struggled with mathematics. This caused Ma to fail his Hangzhou Teachers College entrance exam twice.
Ma persevered secured his bachelor's degree in English in 1988. Ma taught English for a few years and then decided to set up his first company, Haibo Translation Agency (now known as Hangzhou Hope Translation Agency), in 1994, which offers to "work hand in hand for a brighter future" with customers.
Ma's life changing trip to the USA 
During a trip to the USA in 1995, Ma discovered the internet and decided to take this technology back to China. After a series of internet ventures, both in Beijing and in Hangzhou, Ma eventually sourced the perfect team to found the Alibaba Group. 
Initially Alibaba Group was designed to help small businesses find other small businesses, who for a small membership fee would be able to sell and buy. 
In 2005, Yahoo bought a 40% stake in Alibaba Group and Ma was officially a legend. 
"We want to make sure that our ecosystem has the small guys. Anything that will help small businesses grow, we will consider", Jack Ma told Bloomberg QuickTake, after laughing off the suggestion of buying Yahoo.  
Ma set up Alipay in 2003 to assist in third party transactions and Ant Group in 2014 to facilitate Alipay and other financial groups. 
Jack Ma UN Sustainable Development Goals Advocate and television star
In 2016, Ma was appointed UN Sustainable Development Goals Advocate. Alongside other international influential figures, such as Iraqi Nobel Peace Prize winner, Nadia Murad, the advocates are tasked to increase awareness on sustainable topics and to help reach the targets world leaders set upon in 2015, primarily to alleviate poverty.
Ma got to work on this in 2019, by setting up the television programme Africa's Business Heroes, which aims to celebrate African entrepreneurs and to build an inclusive economy. Ma has pledged $100m over a decade to support talented African entrepreneurs.
Ma remains a keen learner, musician and Tai Chi enthusiast.