Tesla and BHP support sustainable nickel mining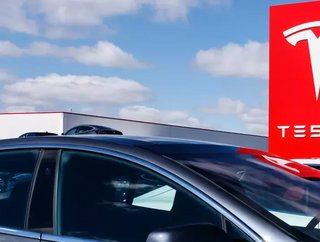 The nickel mining sector has been encouraged by Tesla and BHP to focus more on sustainability
In 2020, Elon Musk declared he wanted supplies of sustainable nickel for Tesla, which needs nickel for its electric car batteries. 
An agreement between Tesla and BHP has been agreed upon and BHP will supply the company with nickel from its Nickel West, in Australia. 
This is Tesla's third nickel agreement within eight months.
Tesla and BHP promote traceability of raw materials and lowering emissions 
BHP is a global mining company, headquartered in Melbourne, Australia, and with a revenue of US$42bn. 
Tesla, led by the eccentric Elon Musk, has been providing electric cars to sustainable consumers since 2008. The company is headquartered in California, USA and has a revenue of US$34bn. 
Nickel is an essential part of lithium-ion batteries, which supply electric vehicles with their energy. 
Together, BHP and Tesla, are working to make the battery supply chain more sustainable, by:
Promoting the traceability of raw materials

Working with others in the mining sector and beyond who share similar views

Efficient energy storage 

Lowering carbon emissions 

Increasing the use of renewable energy 
BHP's net-zero targets
BHP is known for its low carbon intensity nickel, which is expected to grow in demand by over 500% over the next decade.
"Demand for nickel in batteries is to grow in large part to support the world's rising demand for electric vehicles", said Vandita Pant, BHP's chief commercial officer. "We are delighted to sign this agreement with Tesla and to collaborate with them on ways to make the battery supply chain more sustainable through our shared focus on technology and innovation."
The company is proud of its sustainable nickel and has set itself other environmental targets. 
"We are on the pathway to net-zero at our operations", said Edgar Basto, BHP Minerals Australia President. "Sustainable, reliable production of quality nickel will be essential to meeting demand from sustainable energy producers like Tesla Inc. The investments we have made in our assets and our pursuit of commodities like nickel will help support global decarbonisation and position us to generate long-term value for our business."