The Airbus 350 completes Malaysia's sustainability strategy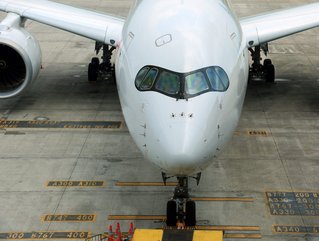 What makes Airbus so desirable for Malaysia Airlines and how will it be incorporated into its sustainability strategy, driving net-zero emissions
The busy time of year is fast approaching and more consumers are planning their next overseas trips. But, with emissions high on the global sustainability agenda, can the planet afford to let travel boom? Malaysia Airlines is working to counteract its impact on the environment, as per its Sustainability Blueprint, but how does the Airbus 350 fit into the plan?
The Airbus 350 has become a popular choice among airlines for its sustainability credentials. The aircraft model has been tried and tested with 100% sustainable aviation fuel (SAF), which releases fewer particles the conventional kerosene. Aside from its ability to produce fewer emissions, the A350 has been praised by passengers for its widebody comfort.
'In the long run, our sustainability initiatives will drive us to be a more responsible, efficient and effective organisation, with the character and mindset to be environmentally responsible, the leadership to empower and develop our workforce expertise, the responsibility to spearhead safety leadership, the experience to go above and beyond compliance, and the ingenuity to maintain and grow profitability and resilience', Malaysia Airline's Chief Executive Officer, Izham Ismail said when the Blueprint was released.
'Together we will create a greener world, to ensure the lives we touch may continue to flourish, and actively play our role as the national carrier and helping the nation fly ever higher'.
Further sustainability at Malaysia Airlines
What would be the most innovative way to recycle items like leather seats and belts, aircraft buckles, and other items from cabins. Malaysia Airlines is collaborating on a sustainable product range, produced by THESELINA — a Malaysian brand — to create luxury goods from sustainably-sourced materials.
The company announced the initiative on the 21st of January, 2022, which will make use of waste materials from aircraft. Philip See, the Acting Chief Sustainability Officer of Malaysia Airlines and the Chief Executive Officer of Firefly — a short-haul airline, said, 'sustainability is one of the key drivers in MAG's Long-Term Business Plan 2.0 of becoming Asia's Leading Travel and Aviation Services Group'.
'As the parent company of the national carrier Malaysia Airlines, MAG continues to forge ways to promote socio-economic development and [achieve] our commitment of recording net-zero carbon emissions by 2050. [...] We at MAG believe that our customers should be able to enjoy the finer things in life while remaining conscious of our role in caring for the planet'.
• Join global business leaders and sustainability experts taking meaningful action at Sustainability LIVE, held at Tobacco Dock, London, 23-24 February 2022. Register to attend today! Click here to learn more.