Leveraging PLM and Circularity for Product Development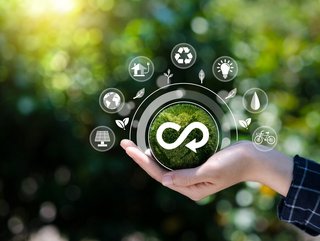 Credit: Getty Images | Circular economy is based on three principles: waste management, materials, and nature
Arena, a PTC Business, shares how circularity can be built into products using product lifecycle management and quality management systems in development
More businesses are adopting circularity as a core operational effort and innovation when it comes to recycling technology, regenerative possibilities, and reusable packaging. Enabling these efforts is a confluence of solutions like product lifecycle management (PLM), the circular economy, and sustainability governance controls.
Some recent stats on sustainably run businesses validate that going green is not only good for the environment but for business as well. Sustainable-minded companies are demonstrating that:
Reducing material waste through net-zero and low-waste policies can help to improve operating profits by as much as 60%
89% of companies with a strong environmental record outperform the market
90% of studies on environmental, social, and governance (ESG) factors show that brands with higher ESG scores have a lower cost of capital 1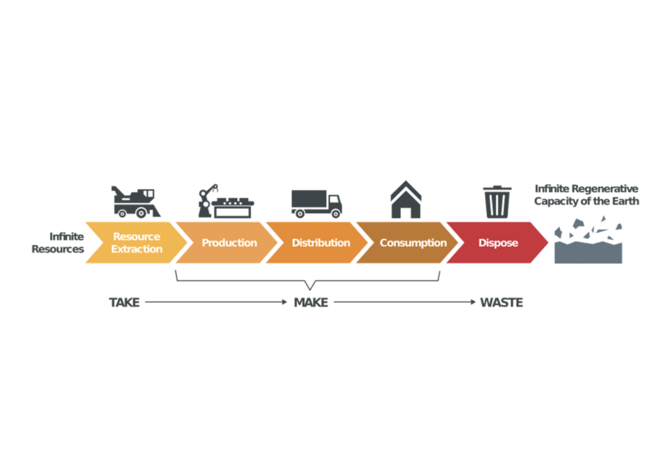 Credit: Arena | The traditional linear product development processes that is unsustainable in the current environment
A shift from linear to circular economy
As manufacturers focus on the sustainability of their products, suppliers and operations are seeing the value and urgency of moving from a linear to a circular economy to help them become more sustainable.
A linear economy focuses on profitability, irrespective of the product life cycle. The model is built on a take, make, consume, and throw away concept—without concern for the environment.
By comparison, a circular economy is a continuous cycle where materials are either regenerated or reused to minimise a company's impact on the environment.
The circular economy is based on three principles, driven by design:
Eliminate waste and pollution
Circulate products and materials (at their highest value)
Regenerate nature 2
Legislators and business leaders view the circular economy as the best way to ensure long-term profitability and the development of environmentally smart products, especially as many natural resources used in the linear economy are reaching levels of depletion.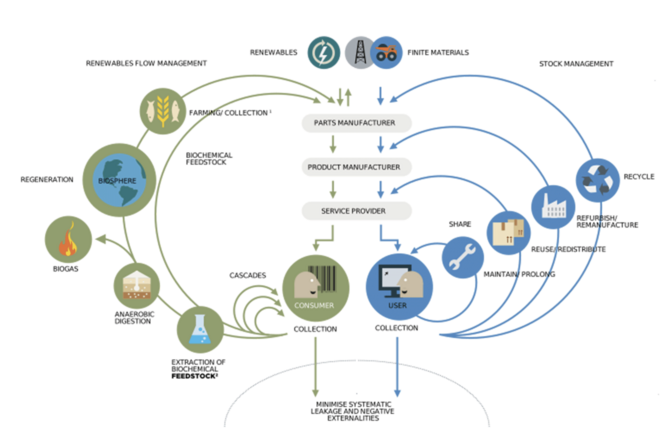 Credit: Arena | Circular economic strategy is something to consider when designing and building products for longevity
Changing from linear to circular with PLM
Making the transition to a holistic circular economy from a linear model is vital, especially if companies want to oppose environmental degradation and prioritise biodiversity while ensuring future competitiveness.
As more manufacturers implement sustainable business models, PLM systems are enabling circular product lifecycle practices in the early stages of the design process. This makes it easier for companies to design products using a continuous cycle that includes: design, manufacturing, delivery, service, return, end of life or repair, reuse, recycle, or refurbish.
PLM software enables businesses to continuously enhance and optimise their products for sustainability by assisting them in tracking and measuring the sustainability of their products over time. This might be especially crucial for businesses striving to comply with compliance or consumer demand for more sustainable products. The advantages of combining a circular economy with PLM benefit society, not just businesses.
Designing sustainably
The fact is, 80% of an ecological footprint is determined in the design phase.3 Sustainability starts with the first conceptual product design considerations, such as selecting ecologically friendly or sustainable materials and components. Along with a sustainable product design, you need to ensure your product has the flexibility to adapt to changing requirements.
With a secure platform for supply chain collaboration and communication from early design through volume production, PLM also makes the supply chain transparent when it comes to sustainability concerns.
PLM helps manufacturers create products in a more environmentally conscious way by unifying product information, people, and processes onto a single platform for more efficient product design and development. As a result, companies can increase productivity and sustainability efforts while reducing their product's carbon footprint.
PLM helps manufacturers become more sustainable and more circular by:
Streamlining environmental compliance processes to ensure products are compliant with environmental standards and drive more environmentally conscious products to development
Integrating with online component databases like SiliconExpert and Octopart to source sustainable parts
Enabling real-time collaboration between internal teams and external supply chain partners to ensure design for manufacturability
Eliminating design and latest-build confusion to reduce costly scrap and rework or production delays
Addressing sustainability considerations in the design process, encouraging the adoption of eco-friendly practices early on
These are just some of the ways PLM contributes to sustainability in product design and manufacturing. It's a valuable solution for companies striving to reduce their environmental impact and embrace circular economy principles.
Businesses face many challenges—from energy depletion to inflation to geopolitical unrest. With less than 10 years to achieve the United Nations' sustainable development goals (SDGs), the decade to deliver is underway and the movement for change is now.
Learn how Arena PLM can help your company achieve efficient and sustainable product development practices for a circular economy.
*************************************************
For more insights into Sustainability - check out the latest edition of Sustainability Magazine and be sure to follow us on LinkedIn & Twitter
Other magazines that may be of interest - EV Magazine | Energy Digital
*********************************************
Sign up to the The Global Sustainability & ESG Awards 2024, coming to London on the 11th September 2024.
Net Zero LIVE will be hosted live from the QEII Centre, London on the 6th and 7th of March, and streamed globally via our virtual event platform Brella. Net Zero LIVE London will feature four LIVE themes, incorporating Sustainability LIVE, EV LIVE, Scope 3 LIVE, and Energy LIVE to deliver a holistic conference and exhibition experience with opportunities to connect with like-minded peers and actively contribute to crafting a sustainable future. Following Net Zero LIVE, viewers can also sign up for Sustainability LIVE Dubai and Singapore.
*********************************************
BizClik is a global provider of B2B digital media platforms that cover 'Executive Communities' for CEO's, CFO's, CMO's, Sustainability Leaders, Procurement & Supply Chain Leaders, Technology & AI Leaders, Cyber Leaders, FinTech & InsurTech Leaders as well as covering industries such as Manufacturing, Mining, Energy, EV, Construction, Healthcare + Food & Drink.
BizClik, based in London, Dubai & New York offers services such as Content Creation, Advertising & Sponsorship Solutions, Webinars & Events.
This content is sponsored by Arena for publication on Sustainability Magazine.