AI saves 11mn kg food waste - but disruptions persist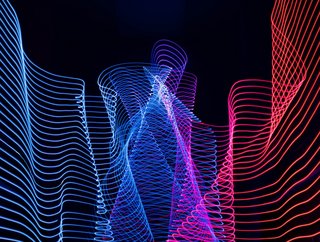 11mn kg food waste saved due to AI, but disruptions persist
RELEX Solutions reduced food waste by over 20% using AI in 2022, but CO2-related food disruptions remain. Procurement could ease these problems
A sustainability report by RELEX Solutions reveals that the company's AI-driven system helped reduce food waste by over 20% in 2022.
The accurate forecast and inventory optimisation contributed to a combined estimated 11mn kg of food waste saved globally, which is equivalent to more than 35,000 tons of CO2.
The software also enabled more efficient use of customers' transport capacity and optimised deliveries, reducing transport emissions.
Food waste is responsible for up to 8% of global greenhouse gas emissions, and tackling the issue is crucial to reduce CO2 emissions and spoilage.
"Alongside efforts to reduce food waste, we've been developing capabilities in our software to track our customers' CO2 emissions to help them achieve their sustainability goals.
"Customers can see the CO2 impact of the goods flowing through the supply chain and measure the effect the reduced spoilage has on their carbon footprint," said Svante Göthe, Head of Sustainability at RELEX Solutions.
Food for thought: From emissions to shortages
The technology couldn't come at a more fortuitous time, since the procurement and supply of food has again been pushed into the spotlight due to shortages which are having an impact on a global scale.
Beyond the emissions related to food waste, disruptions in the supply chain have meant a decline in access to certain foods, many of which are in the vegetable and fruit categories and important for adequate nutrition.
The whole point of carbon reductions and sustainable procurement is of course, in the ultimate end - all about people.
In a recent article, procurement magazine reported that supermarkets in the UK are experiencing a new wave of vegetable shortages, with some stores having to limit the sale of peppers to customers - the issue believed to be caused by unseasonably cold weather in Spain, which has led to slower growth rates for peppers.
There are also production problems in Morocco, which began in January due to unusually cold temperatures affecting tomatoes.
Food shortages can be brought about due to many different factors.
Due to the Ukraine war for example, energy bills for the lighting and heating of greenhouses and the cost of fertilisers used on plants have soared.
As a result, northern European countries, particularly the Netherlands which is a big vegetable producer, have reduced the number of crops they plant over the winter.
As a result, this year, some retailers chose to rely more heavily on sourcing from Spain and North Africa due to higher costs for glasshouse crops. This, however, has left them more vulnerable to weather-triggered shortages.
Navigating disruptions the key challenge
According to Ivalua - a leading spend management solution provider - even manufacturers are committed to accelerating their digitalisation initiative in order to mitigate disruptions, and have been since disruptions began to intensify.
According to the report, 84% of procurement leaders say that dealing with disruptions has been their biggest career challenge to date.
84% reported modernisation of procurement and supply chain functions as an organisational priority to reduce risks and ensure continuity of direct materials.
"As manufacturing organisations battle today's crisis and work to avoid the next one, modernising procurement technology has emerged as a top priority. The right technology can help provide the transparency needed to better assess risk and contingency options, and improve the effectiveness and efficiency of collaboration with suppliers," said Alex Saric, smart procurement expert of Ivalua.
Procurement's potential solutions to food shortages
One possible way to address food shortage issues is to improve procurement practices that can ensure the availability and efficiency of food distribution.
Procurement has the power to collaborate with farmers and suppliers to provide them with the necessary resources and incentives to increase food production and quality. Procurement can also optimise food distribution by reducing food waste due to spoilage and transportation delays.
It can also promote fair and transparent food allocation, ensuring access to food. Some of the strategies that can be used to enhance procurement and overcome food shortages are: strengthening domestic capabilities for food production, importing more staples in anticipation of food shortages, providing funding and support for those in need, and working with retailers and distributors with honesty (to avoid supply/demand crises that emerge during disruptions).