Diversity & Inclusion (D&I)
5 minutes with BMC Software's Wendy Rentschler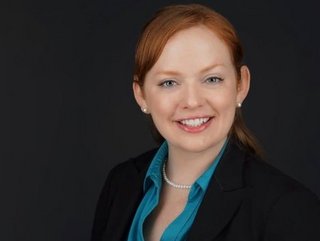 Wendy Rentschler, Global Head of Corporate Citizenship & Impact, BMC, Credit: BMC
With a fierce passion for championing DEI, Wendy Rentschler shares her mission of making BMC Software an inclusive company for all
With over 15 years of experience in the healthcare and technology sectors, Wendy Rentschler has excelled in various leadership roles throughout her career.
Her expertise lies in talent acquisition, social impact programmes, employer branding, social media management, and providing valuable guidance to product and go-to-market teams. Additionally, Wendy is recognised as a sought-after speaker, a mentor for HR tech and sustainability start-ups, and a founding member of Hacking HR's Experts Council.
With a clear objective in mind, Wendy is dedicated to assisting leaders in showcasing the significance of corporate social responsibility (CSR) initiatives, not only as a moral obligation but also as a crucial aspect of business success.
She firmly believes in the triple bottom line methodology, utilising analytics and social impact strategies to identify and challenge biases embedded within our social systems and corporate cultures.
In her current position, Wendy holds the responsibility of spearheading the development and execution of BMC Software's global corporate citizenship efforts. This includes overseeing the diversity, equity, and inclusion (DEI) programme, BMC Cares, which focuses on philanthropy, volunteerism, sustainability and environmental, social, and governance (ESG) strategies.
We sat down with Wendy to find out more about her fascinating career journey.
Hi Wendy, what inspired you to pursue a career in DEI?
I was fortunate to have grown up in South Houston, one of the most diverse cities in the United States. As a child, I grew up and lived with people from all different cultures and backgrounds. When I moved away to experience new cities and eventually attend university, I quickly realised how unique my experience had been and how stratified people were living outside of Houston.
In my experience in talent acquisition, I saw a trend in which hiring decision-makers would decline candidates who didn't necessarily look like them due to "culture fit". Similarly, when organisations first began using artificial intelligence (AI) technology to sort through resumes, it only scaled discriminatory practices, screening more people out since the technology was built on algorithms taught through historical data with inherent bias. This scared me, as did many other equity leaders, and I took this as an opportunity to lead diversity and inclusion sessions on topics such as microaggressions and unconscious bias.
These inequities we face in the hiring process, coupled with my own experiences as a woman in the corporate world who has encountered discrimination, further fuelled my passion to lead change in this space. Taking on my role at BMC has afforded me the opportunity to be at the epicentre of tech, while bringing awareness and creating opportunities for ethical AI and tech.
How are you working with BMC to create more inclusive cultures?
BMC believes empathy and understanding are integral to creating a culture that is truly inclusive of everybody, no matter their identity or background. That's why we put a great deal of focus on ensuring that employees are educated on DEI topics and feel supported and championed to be their authentic selves through the Grow@BMC programme, which includes leadership development, skills development, hackathons, and LinkedIn Learning pathways specific to fostering belonging at BMC.
Every monthly observance, we pick a LinkedIn Learning course and encourage our employees to take this by incentivising them with a donation to a charity. For example, During Hispanic Heritage Month, we encouraged all employees to watch How to Succeed as a Latina in a Global Work Environment to understand the lived experience of others. For every person who completed it, we donated to the UN Women HeForShe campaign. Additionally, a DEI and sustainability blog series is regularly published on our site by BMC's formal employee volunteer and outreach programme, BMC Cares. This series covers topics such as microaggressions and unconscious bias, workplace gender parity, imposter syndrome and health literacy — all helping to continuously encourage inclusivity throughout our ecosystem.
BMC also conducts a DEI Employee Survey, which in conjunction with our Employee Survey, Manager Effectiveness Survey, and even exit surveys, helps us pinpoint areas specific to a business unit or geographic location where more leadership coaching, resources, and skill misalignment can be addressed.
Please talk us through some of the DEI programs offered
Some of the DEI programs that we're most proud of come from our BMC Cares initiative, which supports employees and the communities in which we live and work; fosters a social dialogue wherever possible; and includes programmes such as an employee relief fund, volunteering opportunities, philanthropy, and charity event collaborations.
This initiative also strongly supports our employee resource groups (ERGs). ERGs lead various initiatives such as mentoring young people worldwide and encouraging them to pursue careers in science, technology, engineering, and math (STEM). ERGs also encourage volunteering as interpreters for refugees and immigrants seeking opportunities across the globe. The programme fosters discussion, celebrates culture and history, and uplifts the entire BMC community by giving back in impactful ways. We also fund our ERGs every year to participate in microlending through Kiva.org.
Additionally, we offer access to CulturePop, an app that provides DEI microlearning opportunities developed by US military veterans, as well as Uplevyl, an app made by women for those who identify as women. This supports our overall company goal to increase female gender representation across the board and in the tech ecosystem.
What are the greatest challenges that you believe women face in the modern workplace, and how can these be overcome?
Despite the fact it's 2023, there's still work to be done to move the needle to foster inclusion, growth, and advancement for those who identify as women. This includes pay equity, opportunities for career advancement, flexible work environments, and thoughtful wellness benefits.
Organisations need to focus on building environments that inclusively support women in their careers by inspiring them to pursue their goals without barriers.
At BMC we're working towards an important cultural shift that establishes that the inclusion and elevation of more women in tech and business does not equate to a lesser role for men. This includes continuing to work on allyship and even extending to sponsorship, by going beyond demonstrating supportive behaviours, to taking actionable steps to help with career advancement.
BMC has been certified by Fair Pay Workplace ("FPW") for our efforts to create sustainable fair pay for our employees around the world. FPW certification holds us accountable, reviewing and independently verifying the steps we are taking to achieve global pay equity across gender, race, and intersectional considerations. Investing in FPW and demonstrating action has helped us drive additional efforts across our programmes."
Why is social impact and sustainability an important talking point for you?
Sustainability, social impact, and DEI all intersect with one another. Historically, excluded communities around the world make up the majority of the population, but are more impacted by climate change, lack of financial capital, and often don't have a voice in the policies that impact the future of humankind.
These are also the people who are critical to the future of work. We have to invest in this future by creating economic empowerment, closing generational wealth gaps, and advancing access to digital literacy. Sustainability in the entire lifecycle of business and social impact considerations should be the business imperative of our time, and not pushed off for the next generation to handle. Businesses and human existence will not survive if we don't."
What advice do you wish you could give your 15-year-old self?
Wear more sunscreen and invest in Apple. But most importantly, remember gender roles are a construct, you are going to make it, and be precious with your time – it is the one thing you can never get back.