COP15: a quick breakdown of everything you need to know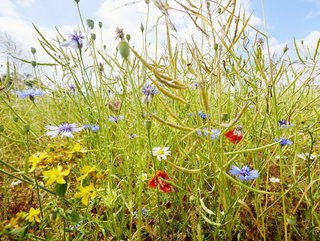 This year's biodiversity COP, held in Montreal after two year's of pandemic delays, comes in the context of missed targets and deteriorating natural world
After being postponed four times due to the Covid-19 pandemic (it was originally meant to be held in China in October, 2020), the UN Biodiversity Conference – popularly known as COP15 – finally commenced this week in Montreal, Canada. Called by some "the most important conference you've never heard of," COP15 has as its specific goal the protection of biodiversity on the planet.
The two week conference began on December 7 and is due to promulgate its final statement on December 17, though often negotiations go on past the deadline.
One might be forgiven for thinking that a COP just happened. COP means a "conference of the parties." The recently held COP27, held in Sharm El Sheikh, Egypt was a climate COP and, therefore, focused on bridging down global temperatures. This current COP is for biodiversity and is geared toward preserving nature.
Targets missed
This conference comes on the back of a history of failures. Every decade, governments come together to establish targets to protect nature, and so far it's been a miss every time. The last time targets were set – at COP10 in Nagoya, Japan in 2010 – governments pledged to increase nature reserves to 17% of the world's land as well as cut the loss of natural habitats in half by 2020. On both of these promises, the pledges were abject failures and absolutely zero of the the targets set over a decade ago have been met.
The most notable difference between the last round and this one is that the climate emergency has accelerated considerably. Not surprisingly, there is much on the agenda. Despite the fact that $41.7tn of the global economy relies on a healthy natural world, the state of biodiversity today is dire, with scientists largely in agreement over the fact that our age is bearing witness to the sixth mass extinction in the history of life on our planet, when one million species are at risk.
To help this sorry state of affairs, COP15's final pledge will likely contain upwards of 20 targets that address such issues as fighting invasive species and synthetic biology. Furthermore, COP15 will set out to protect 30% of nature on earth.
Whether these targets will be reached by the next biodiversity COP remains to be seen.