Data management considerations & the sustainability journey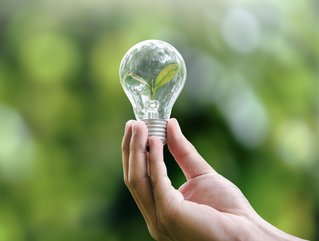 Credit: Getty Images
Data is undoubtedly the answer to unlocking the value of ESG. But EY's Bruno Sarda shares why more progress needs to be made
While moderating a recent sustainability conference panel discussion about managing ESG data, I was, as always, struck by the opportunity that lies ahead for companies when they underpin their programmes with the processes and technology needed to track and report their accomplishments.
Upon asking my audience about their progress with digitally enabling ESG data management, more than a third (35%) said that they still rely on inconsistent, manual processes. Slightly more (39%) have automated some of the processes and/or have repeatability across functions. But few report that they have robust processes, controls and systems (6%) or that they have the processes and controls but not the end-to-end systems (13%). And some reported having no ESG data collection processes at all.
What worried those executives most about ESG reporting: having confidence and trust in their processes and outputs. Suffice it to say, a substantial amount of work remains to be done to establish trustworthy, transparent ESG data collection, management and reporting, and businesses feel the pressure to develop these capabilities.
Meeting ESG targets
Investors and regulatory agencies are demanding trustworthy, transparent ESG data from companies so that they can understand their ESG strategies, targets and progress toward shrinking their carbon footprint and achieving net zero.
In fact, 78% of investors believe that companies should make investments to address ESG issues that are relevant to their business, even if it reduces short-term profits, according to the EY report "How can corporate reporting bridge the ESG trust gap?"
Still, nearly half (48%) of the Fortune 1,000 business leaders responding to an EY ESG survey reported a greater priority for, and focus on, measurement protocols and reporting standards. Businesses need ESG data to inform their capital allocation decisions.
But the challenge many companies face is data fragmentation. Information oftentimes is housed in disparate systems and filed in individual department silos and buy-in is required from across the business to standardise how the data is tracked, stored and reported.
Nevertheless, ESG data integration must evolve quickly in response to investors who demand more precise, transparent information amid concerns about greenwashing.
Although companies vary in their ESG data management maturity, they overwhelmingly recognise ESG data collection and reporting as a key focus for their business in the next year. To enable those capabilities, many will need to invest in new technology, particularly given recent and anticipated regulatory requirements for ESG reporting.
For instance, those with global operations will have to comply with the European Union's Corporate Sustainability Reporting Directive. US companies also are monitoring and taking early action to prepare for the SEC's proposal for climate-related disclosures. If the SEC proposal is finalised in the coming months, 84% of executives believe their organisations would be prepared to act on the anticipated requirements.
In addition to regulatory compliance, the new data systems and processes can give companies access to enriched storehouses of information that can underpin future business decisions and help them track the progress that their sustainability initiatives are making.
For companies, the message is clear: Those that act early to realise the benefits of rigorous ESG data management, analysis and reporting capabilities put time on their side – time to adjust systems and gain confidence in their ability to meet compliance requirements. Perhaps more importantly, they gain earlier access to the insights that ESG data can deliver to inform decision-making, gain a leg up on their competition, increase their business value and deliver strong financial results.
Bruno Sarda is EY Americas Technology, Media & Entertainment and Telecommunications Climate Change & Sustainability Services Leader.
The views reflected in this article are the views of the author(s) and do not necessarily reflect the views of Ernst & Young LLP or other members of the global EY organisation.