East Penn Manufacturing power a closed loop circular economy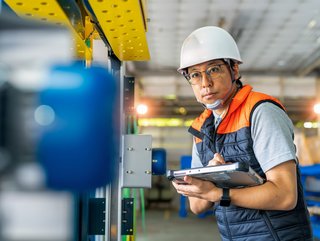 East Penn Manufacturing produce more than 515 battery types for cars, boats, motorcycles, forklifts and other vehicles. Credit | Getty
East Penn Manufacturing's Sustainability Report details the industry leading battery manufacturer's 99% products industry recycling rate for lead batteries
East Penn Manufacturing operates the largest single-site, lead battery manufacturing facility, providing energy across North America, Europe and Asia.
The company was founded in 1946 in Philadelphia, US, by the Breidegam family in response to the demand for batteries for the war effort. The father and son duo began collecting old batteries and built them anew, and now East Penn Manufacturing is one of the world's leading battery manufacturers.
Sustainability at the heart of manufacturing
East Penn Manufacturing has sustainability at the core of its operations — from day one, it rebuilt used batteries from recycled materials — and it works to boost sustainability.
The company's 2023 Sustainability Report allows a look into the goals and achievements of the company.
It summarises its sustainability highlights:
Powering a circular economy — through recycling and reusing all three major parts of a lead battery (plastic, lead and acid), the company closes the loop with its distribution system that collects used batteries for recycling when delivering new products. . In 2022, the Lyon Station facility recycled over 188 million pounds of lead, more than 10.2 million pounds of plastic, and over 6 million pounds of acid.
Investing in people — East Penn Manufacturing is proud of its family roots, and works to support its over 10,000 employees through programmes including healthcare premiums, training and personal development. Around 23% of employees have been with the company for over a decade.
Renewable energy — the company is committed to procure 15 megawatts of renewable electricity over a 15 year period through a solar energy project.
In 2023, John Deere awarded East Penn Manufacturing with the Supplier Sustainability Award in recognition of closed loop manufacturing processes and environmental stewardship.
"East Penn's growth has always gone hand-in-hand with our commitment to sustainability," says Chris Pruitt, East Penn Manufacturing's President and CEO.
"We operate a circular economy that is supported by the recyclability of our batteries, so the only way for us to grow is sustainably."
*************************************************
For more insights into Sustainability - check out the latest edition of Sustainability Magazine and be sure to follow us on LinkedIn & Twitter
Other magazines that may be of interest - EV Magazine | Energy Digital
Please also check out our upcoming event - Sustainability LIVE in London at the BDC on Sept 6/7th 2023
*********************************************
BizClik is a global provider of B2B digital media platforms that cover 'Executive Communities' for CEO's, CFO's, CMO's, Sustainability Leaders, Procurement & Supply Chain Leaders, Technology & AI Leaders, Cyber Leaders, FinTech & InsurTech Leaders as well as covering industries such as Manufacturing, Mining, Energy, EV, Construction, Healthcare + Food & Drink.
BizClik, based in London, Dubai & New York offers services such as Content Creation, Advertising & Sponsorship Solutions, Webinars & Events.