New carbon accounting rules target corporate greenwashing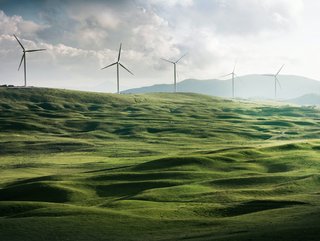 G20 rules aim to combat corporate greenwashing by requiring businesses to disclose their environmental impact
ISSB's new global rules backed by the G20 aim to tackle corporate greenwashing by pressuring businesses to disclose their environmental impact
Under a new set of G20-backed global rules, businesses will now experience increased pressure to disclose their environmental impact.
Formulated by the International Sustainability Standards Board (ISSB), these rules will help regulators combat greenwashing and were published due to a surge in trillions of dollars being invested in businesses that promote their ESG credentials.
Annually, large businesses report their carbon emissions data. However, this is often criticised for being unreliable due to poor data quality and the absence of standardised norms that allow companies to exaggerate their climate credentials.
According to the ISSB, these new standards will "help to improve trust and confidence in company disclosures about sustainability to inform investment decisions. And for the first time, the standards create a common language for disclosing the effect of climate-related risks and opportunities on a company's prospects."
The new standards can either be adopted voluntarily by companies, or governments will enforce them on larger businesses. Countries considering using these rules include Canada, Britain, Japan, Singapore, Nigeria, Chile, Malaysia, Brazil, Egypt, Kenya and South Africa.
Holding firms accountable for greenwashing
Many countries, including the UK and Japan, are expected to make the new standards mandatory very quickly. Furthermore, China, which boosts the world's second-largest economy, is hoped to adopt the regulations, too.
The European Union is developing its own standards, encompassing biodiversity and human rights, which the ISSB aims to align with.
The ISSB standards introduce mandatory use of the widely used Greenhouse Gas Protocol to measure direct and indirect emissions, while also mandating emissions data auditing and the adoption of a climate strategy by top management in companies.
"When you have lots of countries all making regulations and requirements at the same time, that's a bit of a nightmare scenario for companies," Kate Levick, associate director for think tank E3G says. "The disclosure requirements have been very carefully considered and thought out and designed with anti-greenwashing in mind. The whole idea of this is to hold firms accountable."