Exclusive Video: Kristen Siemen, CSO at GM
Kristen Siemen, Chief Sustainability Officer at GM, discussed the businesses journey to a sustainable, all-electric future at Sustainability LIVE New York
Sustainability Magazine, Feedspot's number-one ESG magazine, hosts a number of in-person and virtual events throughout the year, welcoming the world's most influential sustainability leaders to the stage to discuss some of today's most pressing topics.
On 19th April 2023, the first-ever Sustainability LIVE New York was held, where thousands of delegates tuned in virtually from across the globe.
GM's Journey to a More Sustainable, All-Electric Future
As the world moves toward building a more sustainable future, the automotive industry plays a critical role in the transition to zero emissions. From the use of sustainable materials to the impacts on the communities in which we live and work, manufacturers, such as General Motors are working to help shape a safer, more sustainable tomorrow.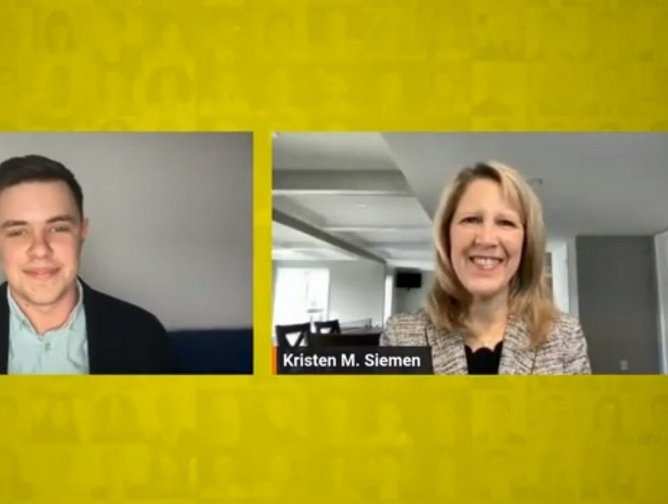 Tom Swallow with GM's Chief Sustainability Officer, Kristen Siemen
Hear from GM's Chief Sustainability Officer, Kristen Siemen, on how the company is using innovation and collaboration on its sustainability journey and how we can all be a part of the solution to some of the biggest challenges facing our world today.
Beginning her discussion by sharing GM's vision of zero crashes, zero emissions and zero congestion, which was first launched back in 2017. She says: "We are well on our way to achieving this vision. General Motors is really in the midst of a transformation that includes our accelerated transition to both EVs and AVs, we're making and taking bold actions to move our business to carbon neutral.
"For each and every one of us at GM, this is the answer to why we exist. This is our purpose. We pioneered the innovations that move and connect people to what matters. It's a simple but very powerful statement that honours our heritage of innovation, captures who we are today when we're at our best and really looks forward to what we can accomplish in the future."
She continues to discuss GM's carbon footprint, how to scale sustainable supply chains, as well as many more topics.
To watch any of our other speakers from Sustainability Live USA, click here.
To find out more about upcoming Sustainability Events, click here.
To find out more about sustainability, visit Sustainability Magazine.
To take a look at our previous events, click here.