What does it take to be a Chief Sustainability Officer?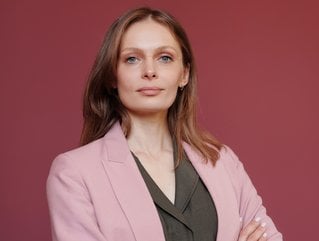 Sarah Gould discusses the crucial aspects needed for Chief Sustainability Officer
Shirley Parsons' Sarah Gould discusses the crucial aspects needed for Chief Sustainability Officer to succeed in their businesses, to make lasting change
The pressure is on businesses, governments and other enterprises to deliver on commitments to hit decarbonisation targets. An organisation's Chief Sustainability Officer or Head of Sustainability can lead that fight, but how do you get the right person for the job?
​In an ever-changing economic landscape, the one thing that continues to grow is the demand for sustainability professionals, which makes it imperative to choose the right individual to take the lead in implementing vital policies.
Sustainability Magazine speaks exclusively to Sarah Gould, Principal Sustainability & ESG Consultant at Shirley Parsons, who is an expert in recruiting sustainability leaders and was recently placed as Head of Sustainability for a global logistics organisation.
What are the critical sustainability challenges for organisations?
The critical challenge for any organisation is recruiting a skilled, proactive and effective sustainability leader to drive its strategy forward. Without the right person at the helm, any sustainability drive can quickly end up on the rocks or going around in circles.
"We are seeing specialists in carbon, social values, waste, biodiversity, circular economy, energy and many other skills," Sarah says. "Considering what an organisation wants to achieve from a senior hire helps set a clear direction and helps us effectively partner with our clients to make that match."
Sarah continues to explain that it's a collaboration to scope out the role and understand the purpose of the hire, as well as how it feeds into the goals and vision of the company. "It's important to look at things from the candidate's perspective when hiring," she adds. "A candidate will not move just because it is a good name on their CV – they want to know what you will offer them, and they aren't just talking about finances."
How to attract and retain candidates
Retention and attraction are key challenges for a lot of organisations in a tight labour market. More individuals now want to know about an organisation's mission – including their values, culture, diversity, social responsibility and career development opportunities, to name a few. That's why it's important to be prepared to answer their questions and provide a real sense of what it is like to work at your company.
"A candidate going for a Chief Sustainability Officer, Head of Sustainability or ESG position will want to know how much freedom they have to drive sustainability, who they report to – which gives them an idea of the influence they will have – and whether the organisation wants to make a positive change or if they are just greenwashing," Sarah shares.
"It's important to always be honest with candidates about your organisation's commitment because if something is promised and not delivered, you will likely need to start hiring again quickly. Thinking about a candidate's aspirations and how you can help them achieve their goals will prove beneficial."
Assessing the suitability of candidates for sustainable careers
To identify critical personality traits and aspirations, Shirley Parsons uses MAPP (motivations, aspirations, personality and progression), a bespoke personality profiling system which is used both as part of the interview process and to assess teams ahead of future hires, determine what is missing and what is needed.

"Most suitable candidates have several options to choose from and will judge how efficient an organisation is from how you deal with them," Sarah says. "Companies are losing candidates due to a lack of speed so consider how you can quicken your interview process. Make sure you have all the details sorted – development opportunities, training, benefits, location, and flexible working are all questions suitable candidates will ask."
Sarah continues to explain that many organisations expect a Head of Sustainability to have several years of experience in their sector. However, sustainability is a growing skill area and doesn't have the candidate pool of other technical industries, such as health and safety. Therefore, sector experience can be learned.
Finally, organisations should consider what can be gained by hiring someone outside of the sector. "You are hiring the Head of Sustainability for their expertise in sustainability, leadership, commercial awareness, and personality skills," Sarah says, "and not for their 10 years of working in the sector."
*************************************************
For more insights into Sustainability - check out the latest edition of Sustainability Magazine and be sure to follow us on LinkedIn & Twitter
Other magazines that may be of interest - EV Magazine | Energy Digital
Please also check out our upcoming event - Sustainability LIVE in London at the BDC on Sept 6/7th 2023
*********************************************
BizClik is a global provider of B2B digital media platforms that cover 'Executive Communities' for CEO's, CFO's, CMO's, Sustainability Leaders, Procurement & Supply Chain Leaders, Technology & AI Leaders, Cyber Leaders, FinTech & InsurTech Leaders as well as covering industries such as Manufacturing, Mining, Energy, EV, Construction, Healthcare + Food & Drink.
BizClik, based in London, Dubai & New York offers services such as Content Creation, Advertising & Sponsorship Solutions, Webinars & Events.