HH Global Launches 'Innovation with Purpose' Report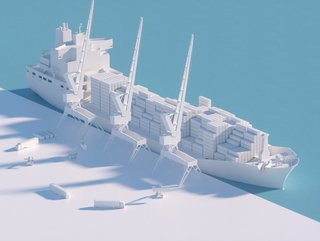 Kevin Dunkley, Chief Sustainability Officer of HH Global, announces the launch of their 'Innovation with Purpose' Sustainability Report
HH Global – a leader in advanced creative production and procurement — has issued its fourth annual sustainability report. As a company that prides itself on leadership in the world of ESG and sustainability, the report serves as a lodestar for the company's clients, colleagues and suppliers.
The company is currently on target to achieve its targets regarding all of its employees across the supply chain being paid a living wage as well as all of its tier 1 suppliers aligning with HH Global established metrics of environmental sustainability.
In the report, HH Global's Chief Sustainability Officer Kevin Dunckley noted the central role that ESG has come to play at the heart of the company, saying that he is, "delighted to see the way in which sustainability has become an integral part of the business. THere's no greater example of this than in the way we deliver on our promise to clients. A tech-enable platform, procurement leadership, creative production and intelligent partnership have long been central pillars of our offering. Now, so is sustainable innovation."
A year of highlights
Among the milestones highlighted in this report was a target to achieve net-zero no later than 2040. This goal, which was first set forth following the introduction of such targets at last year's COP26 meeting in Glasgow, will be applied across HH Global's entire value chain, both direct and indirect.
The report also underscores improvements in data collection upon which the company embarked over the past year. Accurate data collection is a key pillar of sustainable transformation: how, after all, is a company to undergo effective transformation if all is predicated on inaccurate data.
The company was able to introduce a proprietary platform – known as Hub – which gives clients the ability to combine their own carbon emissions with that of HH Global, giving all players a holistic view of what is occurring at all levels of procurement.
Finally, a Sustainability Consultancy team has been created with the stated goal of unlocking "the potential in operating sustainably, identifying opportunities for improvement to deliver agile solutions with transparent, cost-efficient results."
Such milestones are in keeping with Dunckley's goals and past performance. Among the notable achievements that he himself has seen through are the establishment of innovative startups and partnerships with universities and NGOs. Dunckley is a member of the Google Cloud Advisory Board, The Forbes AI Executive Advisory Board, and a Gartner Research Circle Member.