How ISSB standards boost corporate ESG strategies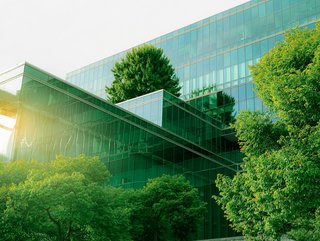 Armanino's Kris Russell discusses ISSB standards Credit: Getty Images
Armanino's Kris Russell discusses the importance of driving ISSB standards in guiding ESG strategies and how they increase businesses transparency
Kris Russell leads the Environmental Social Governance practice at Armanino, a certified B-corp and top 20 accounting and consulting firm based out of San Ramon, CA. With a background in education and environmental science, Russell has been in the sustainability profession for 25 years.
Before joining Armanino, he served as the former Environmental Program Manager of the Dallas Fort Worth Airport. Under his leadership, the airport became the first carbon-neutral airport in North America and received the prestigious 2020 United Nations Global Climate Action Award.
We sat down with Russell to discuss ISSB standards
Please explain the importance of ISSB standards in guiding ESG strategies for companies.
ISSB standards can solve several issues that have been a challenge over the last couple of decades for corporations looking to improve ESG standards. One issue is consistency. Over the past few decades, there have been many sustainability standards around the world, and the ISSB, now for the first time, has pulled together a consolidated approach that will provide consistency in corporate reporting.
Comparability is another key point that I think is a positive outcome of the ISSB standards. These new standards provide industry-specific factors and disclosure standards that are going to help companies as they adopt these standards. I think it's going to help improve benchmarking across sectors and industries and help accelerate performance. If a new company is just starting to implement a sustainability programme, these standards are going to help them see who the leaders are in their industry. Then, as they hit milestones and targets, it's going to help them see how they're doing, such as, if they are on the trajectory they want to be on.
Also, companies can even look outside of their industry for examples of leadership to help solve some of these issues. These tend to be larger issues – climate change being one that's in the news the most. These are big challenges that no one company and no one organisation can solve. Looking outside of your own sector for ideas and solutions is important.
What are the challenges companies face when collecting data to report against multiple ESG standards, and how does adopting a single standard, like ISSB, address those challenges?
One big challenge companies face is collecting usable, high-quality data and information. Typically, environmental and social governance issues rely on data from many parts of a business, such as human resources, risk management, operations, and legal. There are many different owners of this data throughout an organisation. These departments within a larger organisation usually have to come together and consolidate data from across the company, and each of these business units has goals and issues that they're addressing.
These ISSB standards can help aggregate this data. The ISSB uses an approach of employing general requirements for all companies, but they also have a sector breakdown that can allow companies to start by reporting on just those financially material issues to the company. As an example, if you're a software company, data security and privacy are important issues.
Greenhouse gas emissions are another big issue that can apply to all industries. But, as an example, for a software company, biodiversity or water may not be as big of an issue as it could be for a manufacturer, so I think the ISSB standards will help focus and prioritise these important topic areas. I think it can help organisations, especially ones earlier in their journey, to get started and make some progress. We hear from our clients that it tends to be a bit overwhelming so I think having these standards in place will narrow the focus to the financially material issues and then companies can grow and expand upon that over time.
How can benchmarking ESG performance against competitors and business partners help improve a company's sustainability efforts?
Benchmarking provides programme managers with a way to report performance to the board of directors and to the executive leadership team. It can provide a measuring stick to help report performance and, in turn, improve governance.
In this world of sustainability and ESG, I think a factor that is oftentimes overlooked is that you can't do this alone. By having these standards in place, not only is it going to help companies compare and benchmark, but it's going to help them identify partners that can help them along the way. As an example, in the airline industry, American Airlines and Delta compete for price and for customers, but for sustainable aviation fuel, they partner on ways to improve the sustainability of the fuel that the aviation industry uses.
That being said, I think these standards also provide an opportunity to not only help companies benchmark against competitors but also identify areas where perhaps they can work together with other companies who may be experiencing the same challenges.
How can the adoption of ISSB standards enhance transparency and accountability in ESG reporting?
For companies that have never reported before, I think that the adoption of ISSB standards can provide them with a credible approach to their annual sustainability reports instead of a 'choose your own adventure' approach. Historically, companies put out Corporate Social Responsibility (CSR) reports, which are great, but I think with the ISSB standards, for the first time, companies can have a credible standard to disclose to which can give investors, lenders and stakeholders a high-quality way of viewing information.
I also think companies' adoption of ISSB standards can improve trust and transparency by focusing on the material issues in their respective industry that are at the top of the priority list for stakeholders. Also, material issues evolve over time which we saw last year when energy security and management, for example, became a big issue with the Russia-Ukraine war. These issues evolve over time, and the ISSB standards require companies to look at the material issues in their sector in a way that makes sense based on their business model. I think it will improve the credibility factor across all types of stakeholders.
What potential benefits can companies gain from aligning their ESG strategy with ISSB standards?
One benefit that companies can gain from aligning their ESG strategy with ISSB standards is providing executives and business leaders that are managing the health of an organisation a better understanding of their overall business, both internally with their own operations, as well as their broader value chain. The ISSB standards could necessitate companies to look into their broad value chain and evaluate the types of impacts.
Industry by industry will have certain, unique requirements, but it will ultimately give business leaders a better understanding of what those impacts are, and at the end of the day, in addition to just improving trust with stakeholders, give those leaders a better way to manage risk to their business that perhaps they didn't see coming – a bit of a view around the corner.
I think the ISSB standards will help and allow leaders to make informed decisions and improve their strategic plans for their business. ESG sustainability data is great at giving a mid and long-term view, and that information can then be used to make decisions on how to pivot the organisation and to reduce risks, and also certainly seize the opportunities that are out there, such as new partnerships and new markets to enter into that leaders may not have thought of.
Overall, I think the ISSB standards provide a better understanding of a business and expand the lens of a holistic view of the health of a business.
********************************************
For more insights into Sustainability - check out the latest edition of Sustainability Magazine and be sure to follow us on LinkedIn & Twitter
Other magazines that may be of interest - EV Magazine | Energy Digital
Please also check out our upcoming event - Sustainability LIVE in London at the BDC on Sept 6/7th 2023
*********************************************
BizClik is a global provider of B2B digital media platforms that cover 'Executive Communities' for CEO's, CFO's, CMO's, Sustainability Leaders, Procurement & Supply Chain Leaders, Technology & AI Leaders, Cyber Leaders, FinTech & InsurTech Leaders as well as covering industries such as Manufacturing, Mining, Energy, EV, Construction, Healthcare + Food & Drink.
BizClik, based in London, Dubai & New York offers services such as Content Creation, Advertising & Sponsorship Solutions, Webinars & Events.