Diversity & Inclusion (D&I)
Intrepid Travel, making the industry inclusive & sustainable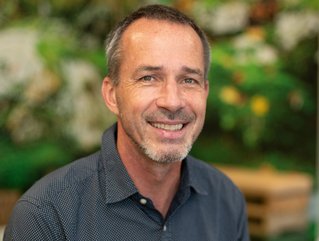 Matt Berna, President and Managing Director of the Americas for Intrepid Travel
Intrepid Travel's Matt Berna shares the business's sustainability efforts, discussing socio-economic unrest, travel equity for women and low-carbon trips
Starting his career in travel as a tour leader 30 years ago, Matt Berna fully appreciates what it takes to deliver an exceptional travel experience. In his tenure within the travel industry, he has worked with some of the world's leading tour operators to develop and grow their travel portfolios, from active and outdoor-based trips to more culturally immersive itineraries and experiences.
Berna has held several roles with Intrepid Travel since 2008, most recently as General Manager of Global Sales for the destination management arm of Intrepid. As the President and Managing Director of the Americas for Intrepid Travel, he oversees the company's direct and industry sales strategies in North America and continues to grow Intrepid's B2B white-label sales with partners globally. Additionally, Matt has oversight of business development and operations of Intrepid's DMCs across the Americas, which includes operations in North, Central and South America.
We sat down with him to understand more about his mission to make travelling more inclusive and sustainable.
What is 'over tourism' and why is it a problem?
Overtourism happens when the number of tourists or the management of the tourism industry in a destination becomes unsustainable. When there are too many visitors, the quality of life for the local community diminishes, the surrounding natural environment is negatively affected, and the quality of the tourists' experience declines.
Overtourism is a big challenge, and it's more important than ever to go beyond the surface of a destination and seek out off-the-beaten-path, authentic experiences. The benefit of travelling with a small group tour operator like Intrepid is that local tour leaders truly know their countries and cities.
They can avoid areas that are over touristed and advise on the best behaviour to blend in easier. Obviously, areas with many tourists cannot be fully avoided, but on Intrepid tours, which typically have a maximum of 10-12 guests, we try to time the visits to famous sites or locations so that most of the tourists and day trippers are avoided as much as possible.
Tell us about the development of 'low impact' tours. What type of analysis and research goes into their creation?
As the world's largest carbon-neutral travel company, a certified B-Corp, and a pioneer in sustainable travel for over 30 years, we're always looking for new ways to cut down on emissions and offer low-impact tours. In 2022 we accelerated our strategy around purpose and re-vamped many of our trips to make them even more climate-conscious.
All of Intrepid's 1,000+ tours around the world are carbon offset. Which is a great place to start. But the best way to help the planet while you travel is to minimise your footprint in the first place. That means fewer internal flights (or preferably none at all), lots of public transport, good old-fashioned walking (or cycling), and eating plant-based meals (and less meat, generally) wherever we can.
We embed purpose throughout our business and have hired a staff of experts including a General Manager of Purpose, a Global Environmental Impact Manager, a Global Responsible Supply Chain Manager, and a Global Social Impact Manager to help lead our vision. We have an amazing product team that spends countless hours developing tours with the lowest possible impact.
How can the travel industry participate in the rebuilding of local communities after natural disasters and socio-economic unrest? 
Intrepid's purpose is to empower travellers to make a real impact in the communities they visit. We commit to giving back to the communities we travel to by employing locally, buying locally, and investing in community projects.
By partnering with in-country aid-funded organisations, we can create tourism products that generate a positive economic impact by using our knowledge and market experience. For example, in Bosnia and Herzegovina we partnered with USAID's Developing Sustainable Tourism (Turizam) programme and the Global Travel and Tourism Resilience Council to regenerate this Balkan country through sustainable tourism.
With our local knowledge and Intrepid teams on the ground, our philanthropic arm, The Intrepid Foundation, supports our carefully chosen partners to make a positive impact and create solutions on important issues. Since 2002, The Intrepid Foundation has raised over AU$12m for over 130 partners around the world. Earlier this year, Intrepid launched a
Türkiye and Syria Earthquake Appeal, which raised over AU$150,000 to support immediate relief, aid and rescue efforts.
Travel equity is important, especially for female travellers. How is Intrepid Travel ensuring better equity for women in travel? 
We aim to use tourism as a driver for inclusivity and to help more people benefit from global travel. Tourism has a unique role to play in support for communities and opportunity creation, whether it be hiring more female porters and trip leaders, identifying gender pay gaps or partnering with suppliers that support and employ local women, Intrepid Travel works to provide equity for women across the business.
A great example of how we empower women and girls through travel is with our range of Women's Expeditions tours. These are a collection of tours led entirely by female leaders that aim to break down barriers for female travellers and provide local women employment, while also supporting women-owned and operated businesses in our supply chain.
This year, the range will feature six trips which are each carefully designed to support employment opportunities for women, including our first-ever Women's Expedition in Pakistan.
Tourism enables people to celebrate and share their culture, creates jobs and livelihoods, and offers education and connection between people in an increasingly divided world.
As a purpose-led business, we support First Nations tourism, women-owned businesses, and communities that seek economic opportunity. We also recognise we have a role to play in sustainable practices in our supply chain, to ensure we advocate for human rights and to reduce harm in our community – all while continuing to improve on our B Corp journey.
How has the idea of 'sustainability' changed over the years and impacted the way you approach business?  
For the past 34 years, Intrepid Travel tours have been designed to minimise their environmental impact, using public transport and low carbon options wherever possible. We have been carbon neutral since 2010, but we know that is no longer enough. That's why we are taking steps to decarbonise our business in line with our science-based carbon reduction targets and Climate Commitment Plan. As a certified B Corp, we are open about our impact and make public reports on our progress.
Last year, we introduced at least one plant-based meal on all of our Real Food Adventures, we formed a new partnership with fellow B Corp and slow travel provider Byway to help our travellers travel to and from their trip in Europe flight-free. We grew the number of First Nations experiences on our trips to over 100 and launched a range of new international walking trails including the Trans Bhutan Trail (Bhutan), Great Inca Road (Peru) and the Via Dinarica (Balkans) to meet the growing demand for nature-based tourism. 
We also started calculating trip-based emissions to gain a stronger understanding of the different components contributing to our overall emissions, such as accommodation, modes of transport, food provided during trips, activities and waste. I could go on and on, but you can see we are on a mission to create positive change through the joy of travel!
******
For more insights into Sustainability - check out the latest edition of Sustainability Magazine and be sure to follow us on LinkedIn & Twitter
Other magazines that may be of interest - EV Magazine | Energy Digital
Please also check out our upcoming event - Sustainability LIVE in London at the BDC on Sept 6/7th 2023
*******
BizClik is a global provider of B2B digital media platforms that cover 'Executive Communities' for CEO's, CFO's, CMO's, Sustainability Leaders, Procurement & Supply Chain Leaders, Technology & AI Leaders, Cyber Leaders, FinTech & InsurTech Leaders as well as covering industries such as Manufacturing, Mining, Energy, EV, Construction, Healthcare + Food & Drink.
BizClik, based in London, Dubai & New York offers services such as Content Creation, Advertising & Sponsorship Solutions, Webinars & Events.