Returning to travel with a sustainable mindset
By Charlie Steer-Stephenson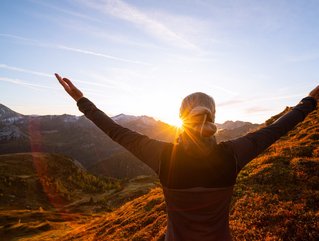 As the world returns to long-distance travel, we explore the role of technology and business initiatives in helping travellers make sustainable decisions
The COVID-19 pandemic transformed the culture of travel across the world. As well as many people choosing to be tourists in their own countries, heavy travel restrictions meant businesses were forced to shift their international in-person meetings to online platforms.
Now, as the world opens up again, travellers are eager to return abroad. Thanks to rising environmental awareness and eco-consciousness in recent years, the majority are more willing than ever to do so responsibly and sustainably.
In 2019 tourism comprised 10.4% of global GDP and employed around one in 10 people on the planet. At this time, a survey by National Geographic showed that while 42% of travellers wanted to prioritise sustainable travel, only 15% knew what sustainable travel actually meant. From the holiday clothes purchased weeks before the trip to the carbon footprint caused by flights and hotels, there's a lot to consider.
The role of technology in sustainable travel management
In 2019, digital travel brands including Booking.com, Skyscanner and Tripadvisor collaborated to produce a new travel platform, Travalyst, which aims to normalise sustainable travel. Travalyst uses an online sustainability reporting platform to raise travellers' awareness of the environmental impact, and ultimately hopes to foster behaviour change in the travel industry.
Making sustainability a core feature of online travel management is becoming an important part of the post-pandemic customer experience. Affiliating business goals and values with sustainable travel plans is central to cloud-based travel management platform TripActions.
With over 8,000 international partners, including Heineken, Zoom and Springer Nature, the company offers a 24/7 online service that helps businesses adapt to new corporate travel strategies. Return to Travel feature suite gives businesses and their travellers real-time data on their travel plans and guides them in making the sustainable travel choices – for instance, providing information on which local hotels have the lowest carbon footprint.
"Travel technology is more critical than ever before – both to ensure a safe and seamless experience for the business traveller and to deliver the essential duty of care that businesses require," said Chris Vik, SVP of Sales in EMEA at TripActions.
Making long-distance travel more sustainable is the way forward
Governments and travel companies are putting measures in place to make long-distance travel more sustainable. As of this year the Eurostar is expanding its network to connect more European cities across the UK, France, the Netherlands, Germany and Belgium by high-speed rail. Since even a return flight from London to Berlin emits 0.6 tonnes of CO2, making cross-land travel quicker, easier, and more cost-effective will massively reduce the emissions caused by travel.
"This merger project is based on the firm belief that trains are the most sustainable, fast, efficient and safest way to travel in Europe — now more than ever," Sophie Dutordoir, CEO of Belgian rail company SNCB told Euronews.
Hotels are also eager to show customers that they are purposefully aligning business goals with the sustainability movement. Hilton Hotels, for example, has pledged to reduce its carbon footprint by 61% and its water usage by 50% by 2030, in line with the demands of the Paris Agreement.
Thankfully, eco-friendly booking sites are emerging to make these sustainable choices more well-known and accessible to travellers. Responsible Travel and bookdifferent.com and are just some examples of companies that help travellers choose accommodation that reduces their carbon footprint and gives back to the local economy. Similarly, lokal is a sustainable travel agent that plans trips around environmental and social considerations – for example, supporting local tourism and small entrepreneurs.
With travel bookings now growing 65% week-on-week, technology, governments and travel providers have an important role to play in helping individual travellers make the most sustainable travel decisions for the health of the planet.