Masdar: Using technology to power a sustainable future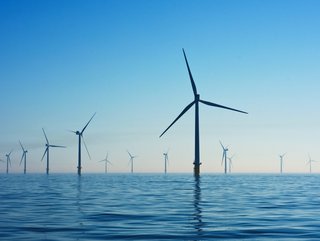 Masdar utilises the latest technology to pioneer renewable energy
Renewable energy company Masdar has been making strides towards its sustainability goals by utilising the latest technology
As a global leader in renewable energy and green hydrogen, Masdar has pioneered commercially viable solutions in clean energy, sustainable real estate and clean technology in the UAE and around the world for over a decade.
Headquartered in Abu Dhabi, UAE, the business is currently developing large-scale renewable energy initiatives, in a bid to drive the progression of clean technologies and further grow technology in the renewable energy sector. In doing so, Masdar is focused on creating new long-term revenue streams for the UAE.
How is Masdar utilising technology to boost sustainable energy?
Committed to advancing clean-tech innovation, Masdar utilises technology to enhance the renewable energy sector.
Masdar hosts a range of wind farms in its offshore project portfolio, including sites in London Array and the Dudgeon Offshore Wind Farm in the United Kingdom. The business has also partnered with Hywind Scotland, the world's first floating offshore wind farm.
Additionally, Masdar deploys solar photovoltaic (PV) technology in utility-scale and off-grid solar power plants and rooftop systems, including monocrystalline silicon panels, polycrystalline silicon panels, and thin-film panels.
Depending on the solar potential, geographical location, and financial requirements of a specific solar PV project, a suitable PV system is implemented to meet the project's needs.
Likewise, concentrated solar power (CSP) systems – which use mirrors to focus a large area of sunlight onto much smaller areas – are used to convert concentrated light into heat, to drive a heat engine connected to an electrical power generator. CSP systems have become known as a promising solar power technology for large-scale power generation.
When CSP and thermal energy storage (TES) are used together, it is capable of producing constant power for up to 24 hours a day.
Masdar's sustainability commitments
With the aim of investing and actively supporting the development of young people, Masdar strives to help support the sustainability leaders of tomorrow through its Youth 4 Sustainability (Y4S).
His Highness Sheikh Khaled bin Mohamed bin Zayed Al Nahyan, Crown Prince of Abu Dhabi invested in the initiative, ensuring it aligned with the United Nations Sustainable Development Goals to bolster the nation's sustainability efforts.
By 2030, Y4S aims to reach up to one million youth, creating awareness of the skills needed for future jobs in sustainability.
*************************************************
For more insights into Sustainability - check out the latest edition of Sustainability Magazine and be sure to follow us on LinkedIn & Twitter
Other magazines that may be of interest - EV Magazine | Energy Digital
Please also check out our upcoming event - Sustainability LIVE in London at the BDC on Sept 6/7th 2023
*********************************************
BizClik is a global provider of B2B digital media platforms that cover 'Executive Communities' for CEO's, CFO's, CMO's, Sustainability Leaders, Procurement & Supply Chain Leaders, Technology & AI Leaders, Cyber Leaders, FinTech & InsurTech Leaders as well as covering industries such as Manufacturing, Mining, Energy, EV, Construction, Healthcare + Food & Drink.
BizClik, based in London, Dubai & New York offers services such as Content Creation, Advertising & Sponsorship Solutions, Webinars & Events.