Supply Chain Sustainability
Sustainability evolving finance banks in food production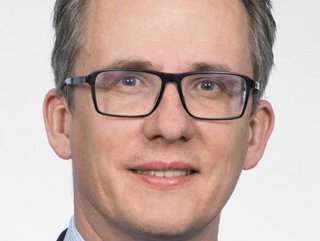 Global Head of Emissions Value Management with dsm-firmenich Heinz Flatnitzer.
By embracing green financing options & disclosing risks lenders can contribute to greening the financial system says dsm-firmenich's Heinz Flatnitzer
Global Head of Emissions Value Management with dsm-firmenich Heinz Flatnitzer is based in Austria, from where he supports the players in the entire food value chain and its stakeholders towards a quantifiable more sustainable food production.
Flatnitzer gained a degree in business administration and did his PhD on the subject of emissions trading, before starting his career in the consulting sector (energy, banking) and joining Erber Group / Biomin in 2003. From 2010 to 2020 Heinz was a member of the Executive Board before 2020 when the Erber Group was acquired by DSM and Heinz joined the global team.
Why are concerns around climate change increasing pressures on banks to improve the sustainability credentials of their portfolios?
Since the introduction of the Task Force on Climate-related Disclosures (TCFD), increased pressure has been placed on financial institutions to consider the footprint of their money.
More than 130 banks, representing over 40% of global banking assets, signed the Net Zero Banking Alliance (NZBA) commitment to aligning their lending and investment portfolios with net-zero emissions by 2050. The CDP has stated that the Finance sector's funded emissions are over 700 times greater than its own.
Banks offering finance based on sustainability credentials are likely to edge ahead of their competition in the reputation stakes and motivating their workforce. A recent review from the European Central Bank (ECB) found that very few banks are fully committed to meeting regulatory disclosure requirements and banks which are financing non-sustainable businesses are increasingly called out by shareholders, activists and the media.
How do these changes for the banking sector directly impact the food production sector?
The entire animal protein value chain is deeply impacted by reporting on GHG emissions. Particularly when it comes to Scope 3 emissions, which are a big factor for farms looking to secure investment from the financial sector.
With financial institutions able to steer capital based on sustainability offerings farms and food producers who reduce their environmental footprint and demonstrate their commitment to meeting sustainability goals will have a competitive advantage.
The key here for everyone involved is to base discussions on objective data and certified methodologies in order to have an accurate evaluation that is credible to stakeholders including shareholders, regulators and consumers.
Accurate, farm-level data, effectively creates a race to the top for producers. The greener and more sustainable your production methods are, the more likely you'll be to seize market opportunities and grow your business.
How would a producer go about measuring/proving their sustainability commitments to financiers?
A lot of it has to do with inputs. Up to 80% of a farm's environmental footprint is determined by the animals' diets. Measurement tools, such as dsm-firmenich's Sustell™, allow for granular, farm-level data to be captured and analysed using ISO-compliant methodologies. Helping producers provide the kind of credible data being demanded of them.
What measures can food producers and banks put in place to ensure critical data is not lost and how farmers can keep the data confidential, accurate & reliable?
Privacy is important. The key here is that farmer's own their own data. Their 'recipes' are often considered trade secrets so it's important that they own the data and control with whom and how they share the footprint results. Our SustellTM platform is built with data security in mind, using leading scientific methodologies and 3rd party certified ISO assured in order to provide farmers and their stakeholders peace of mind that they have a sound and credible picture of their environmental footprint. The data is stored in a highly protected AWS-cloud – only the customer decides who gets access to these individual data points.
How will food production and farming look in the future, taking into account regulatory reporting and bank financing pressures?
The power of the financial institutions to shape the future of food production should not be underestimated. Regulation, and indeed public pressure, mean banks have a growing social responsibility to accelerate sustainability efforts by allocating capital. With increasing pressure on both sectors to hit sustainability targets and maintain consumer confidence, primary farm-level data represents an opportunity for the two sectors to work hand in hand.
By embracing green financing options, disclosing environmental risks, and implementing credible measurement tools, lenders can contribute to the greening of the financial system, the food system and foster a more sustainable future for both the planet and the economy.
*************************************************
For more insights into Sustainability - check out the latest edition of Sustainability Magazine and be sure to follow us on LinkedIn & Twitter
Other magazines that may be of interest - EV Magazine | Energy Digital
*********************************************
BizClik is a global provider of B2B digital media platforms that cover 'Executive Communities' for CEO's, CFO's, CMO's, Sustainability Leaders, Procurement & Supply Chain Leaders, Technology & AI Leaders, Cyber Leaders, FinTech & InsurTech Leaders as well as covering industries such as Manufacturing, Mining, Energy, EV, Construction, Healthcare + Food & Drink.
BizClik, based in London, Dubai & New York offers services such as Content Creation, Advertising & Sponsorship Solutions, Webinars & Events.