What is CSDDD and which European businesses will it impact?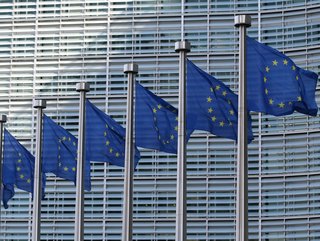 CSDDD will be implemented among businesses to drive sustainable change. But what do they entail and who will they impact?
BMC's Wendy Rentschler discusses what the forthcoming Corporate Sustainability Due Diligence (CSDDD) regulations and the businesses it will impact
European businesses will soon be subjected to new measures to ensure they undergo decarbonisation targets.
Lawmakers in the European Parliament have voted on the new regulations for businesses, with a majority vote of 366-224, known as a Directive on Corporate Sustainability Due Diligence (CSDDD).
What is CSDDD?
The directive, designed to encourage sustainable and responsible corporate practices, will require companies to actively identify and assess the environmental and social impact of their activities and value chains. It will ensure that companies adopt and implement climate transition plans.
Ultimately, CSDDD will encourage businesses to promote their sustainability and responsible conduct, encouraging companies to take proactive steps towards mitigating their impact on the environment and society as a whole.
"The Corporate Sustainability Due Diligence Directive (CSDDD) represents a crucial leap towards real accountability in the global business ecosystem. By obliging companies to identify and address their environmental and human rights impacts, the CSDDD paves the way for a more responsible, sustainable, and transparent future," says Wendy Rentschler, BMC's Global Head of Corporate Citizenship & Impact, including Belonging, ESG, Sustainability and UN Liaison.

Which businesses will be impacted by CSDDD?
It is expected that approximately 13,000 EU businesses will be impacted by CSDDD, and approximately 4,000 businesses outside the EU. The new regulations will impact three main groups: Large businesses, non-EU businesses and micro-companies.
‍Large businesses: Large EU limited liability companies will be divided into two groups. Group two rules will start two years later than group one.
Group 1: Consisting of approximately 9,400 companies, group one will include businesses with 500+ employees, with a net turnover worldwide of €150m+.
Group 2: Consisting of approximately 3,400 companies, group two will include businesses with 250+ employees, with a net turnover worldwide of €40m+. The rules start to apply to group 2 two years later than for group 1.
‍Micro-companies and SMEs: Although these businesses are not directly affected by the upcoming rules, the directive will provide supporting measures for smaller businesses, specifically for those who wish to mitigate sustainability risk, while reaping the long-term strategic benefits of decarbonisation.
Non-EU companies: CSDD will impact approximately 4,000 non-EU companies, which operate as third country companies. These will still align with the standards set out in groups one and two.
Rentschler concludes: "It is time for businesses to embrace this vital step and actively contribute to a greener and socially just world."
*************************************************
For more insights into Sustainability - check out the latest edition of Sustainability Magazine and be sure to follow us on LinkedIn & Twitter
Other magazines that may be of interest - EV Magazine | Energy Digital
Please also check out our upcoming event - Sustainability LIVE in London at the BDC on Sept 6/7th 2023
*********************************************
BizClik is a global provider of B2B digital media platforms that cover 'Executive Communities' for CEO's, CFO's, CMO's, Sustainability Leaders, Procurement & Supply Chain Leaders, Technology & AI Leaders, Cyber Leaders, FinTech & InsurTech Leaders as well as covering industries such as Manufacturing, Mining, Energy, EV, Construction, Healthcare + Food & Drink.
BizClik, based in London, Dubai & New York offers services such as Content Creation, Advertising & Sponsorship Solutions, Webinars & Events.