How can CFOs prepare for increased ESG requirements?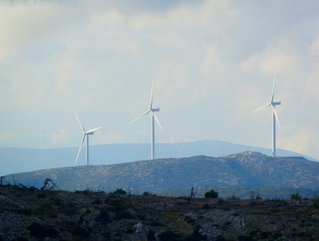 CFOs are playing an increasingly important role in helping businesses navigate ESG issues
Chief financial officers are playing an important role in helping businesses navigate corporate ESG issues. We explore three key area
Chief Financial Officers (CFO) are increasingly required to create systems to tackle ESG issues, to abide by impending federal climate-disclosure regulations and mounting pressure from shareholders.
Businesses are tasking CFOs to develop data collection systems that fulfil upcoming requirements from the Securities and Exchange Commission, all while effectively managing compliance costs.
Matthew Bell, EY's climate change and sustainability leader, told the Wall Street Journal that there's been a "major sentiment shift" in what is expected from organisations. In fact, EY's report, titled "How can corporate reporting bridge the ESG trust gap?", disclosed that companies should continue to make ESG advancements, even if it reduces profits initially.
Bell explains over the past 18 months: "We've seen an increasing role that the CFOs are playing."
Consultants suggest that centralising ESG responsibilities within the finance department, despite its expertise in data and reporting, is impractical due to the extensive requirements and diverse corporate interests involved.
Robert Michlewicz, CEO of Visual Lease, explains that ESG stakeholders extend beyond finance within a company.
Instead, Michlewicz recommends creating an internal task force that collaborates with leaders across the entire organisation to gather and share data with a centralised team.
We explore three key areas on which CFOs should focus when building climate-reporting systems.
The importance of data framework
Many CFOs face challenges in establishing a data baseline and determining which data to collect when it comes to ESG disclosures.
These disclosures are often vague, leading companies to make ambitious claims of achieving net zero status by specific dates. However, ensuring the accuracy and traceability of data is crucial for making reliable forward-looking calculations.
A common mistake is focusing on rectifying past data tracking failures through quick fixes. Instead, businesses should prioritise investments in appropriate technology that caters to long-term reporting requirements.
Bell suggests exploring real-time performance tracking as a solution. He acknowledges that organisations currently need help in tracking many of these metrics in real time. However, as more comprehensive disclosure systems are implemented, organisations can leverage real-time data to make informed decisions, rather than perceiving it as a compliance burden.
Find success with ESG firms
Numerous ESG rating firms aim to offer unbiased assessments of a company's sustainability performance by utilising data. These evaluations typically rely on questionnaires and publicly available information. Yet, this process, such as those provided by MSCI and Moody's, can cause much frustration.
Emily Kreps, head of ESG Americas at Deutsche Bank, explains: "Everyone's got their own black-box methodology, whereas credit rating is much more black and white and mathematical."
According to a 2023 survey, entitled "Rate the Raters" conducted by the SustainAbility Institute at ERM, a significant number of investment teams are now obligated by their companies to consider ESG ratings and data when making investment decisions.
However, more than half of businesses shares that they only have moderate trust in the accuracy of ESG ratings reflecting ESG performance.
Over half of the companies surveyed were shown to engage with at least six ESG rating providers, including CDP, Morningstar's Sustainalytics, and EcoVadis, to name a few.
However, CFOs have found success in engaging with rating firms, taking the opportunity to clarify their business operations and proactively addressing concerns.
This approach avoids reliance solely on publicly available information, which can be challenging to locate. By providing this context, CFOs prevent the unnecessary production of irrelevant reports, minimising wasted effort.
Staying one step ahead of regulations
It is paramount for businesses to stay on top of evolving rules and regulations. To do so, companies should monitor two key sources: The SEC, European Union's Corporate Sustainability Reporting Directive (CSRD), and the International Sustainability Standards Board (ISSB).
The SEC's forthcoming climate disclosure rules will mandate public companies to report climate-related risks and emissions, including Scope 3 emissions from their supply chains. These rules would require SEC-registered companies to include various climate data in reports and any climate-related costs exceeding 1% of total line item values to be disclosed, too.
The EU leads in green regulations, with the CSRD requiring non-EU companies operating in the bloc to disclose information ranging from gender pay disparities to GHG emissions. ESG regulations differ from state to state in the US, with a recent Supreme Court ruling allowing states to pursue cases against oil companies.
Clare Scherrer, CFO of Smiths Group, emphasises prioritising "specific progress over perfection" in planning, given the evolving regulations and uncertainties.
Understanding all the variables and their convergence for the years 2040 and 2050 is impossible, so the focus is on moving forward and adapting to whatever challenges arise along the way.