Diversity & Inclusion (D&I)
Avantium, a renewable chemistry company receives €1m from EU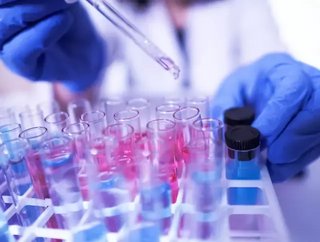 Renewable chemistry company Avantium has been awarded €1.78m in EU grants for the development of CO2-based polymers
Avantium N.V, a leading technology company in renewable chemistry, has announced that it has been awarded €1.78 million, by the EU Horizon 2020 programme.
The programme aims to reduce greenhouse gas emissions (GHG) from industry, through the development of innovative and integrated technologies. Avantium's Volta Technology, a carbon capture and utilisation technology, fits in with the programme's aims. The award will be paid out by the EU in 4 tranches over a period of four years. 
Renewable chemistry
Avantium's Volta Technology is a cutting-edge electrocatalytic platform that converts carbon dioxide into chemical building blocks and high-value products. 
These include cosmetic ingredients, such as formic acid, glyoxylic acid, and glycolic acid, and fuels. 
In collaboration with the Industrial Sustainable Chemistry research team at the University of Amsterdam, Avantium is also working on developing CO2-based polymers, materials that are traditionally made from fossil resources. 
With its Volta Technology, Avantium unlocks CO2 as a new carbon source for the chemical industry and also uses CO2 that would otherwise be released into the atmosphere, creating a reduction in CO2 emissions. 
Avantium is currently working on scaling up the Volta Technology in pre-pilot units that will be demonstrated at industrial sites in 2021.
"We are pleased with the EU support for the development of electrochemical processes and CO2-based polymers", said Erica Ording, team leader of Avantium's Volta team. "The three grant programmes form an important step towards the commercialisation of carbon negative ingredients and materials. This closely aligns with Avantium's mission to bring everyday chemicals and materials to market without using fossil resources and to transition to a fully circular economy". 
Avantium's renewable carbon sources
Avantium is a leading technology development company which develops novel technologies based on renewable carbon sources, as an alternative to fossil-based chemicals and plastics. 
The company currently has three technologies at pilot and demonstration phase. The most advanced technology is the YXY® plant-to-plastics–technology that catalytically converts plant-based sugars into a wide range of chemicals and plastics, such as PEF (polyethylene furanoate). 
Avantium has successfully demonstrated the YXY Technology® at its pilot plant in Geleen, the Netherlands. The second technology is the Dawn Technology™ that converts non-food biomass into industrial sugars and lignin in order to transition the chemicals and materials industries to non-fossil resources. In 2018, Avantium opened the Dawn Technology™ pilot biorefinery in Delfzijl, the Netherlands. 
The third technology, Ray Technology, catalytically converts industrial sugars to plant-based MEG (mono-ethylene glycol).