Brave hearts for British Chamber trade mission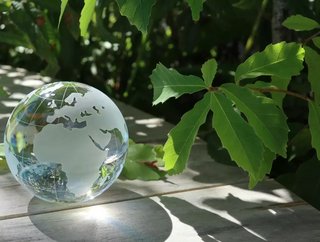 Glasgow set to host biggest ever British Chamber international trade mission during COP26
The largest ever international trade mission hosted by a British Chambers of Commerce is to take place during COP26, connecting up to 100 businesses worldwide to share best practice in accelerating the transition towards a more sustainable and circular economy.
Hosted by Glasgow Chamber of Commerce, the Climate Chamber Mission will bring companies from 10 countries across the globe together to increase international collaborations, export and business growth opportunities.
The two-day hybrid event, hosted between 2 – 3 November 2021, is one of the main international trade missions being held during COP26 and is designed to support businesses in the delivery of circular economy solutions, sustainability and climate targets.
The Mission will see UK companies including Edrington, Scottish Leather Group, Vango, A C Whyte and MacRebur collaborate with businesses from Germany, Indonesia, Israel, Italy, Norway, Denmark, France, Australia and Singapore. Among international businesses, Glasgow will welcome Porsche, ZmartHaus and Bosch Energy Solutions from Germany, and HSBC, Indika Energy and Standard Chartered from Indonesia.
Aiming to create an international business network via an online community, the Mission provides the opportunity for businesses to achieve long term learning, innovation and implementation of both climate and business goals.
The main event will look at how businesses can join the race to net zero, and why bold climate targets are not always enough, while the breakout sessions will cover key sectors such as food and drink, manufacturing, construction, transport, low carbon and renewables, and fashion and retail.
Richard Muir, deputy chief executive of Glasgow Chamber of Commerce, enthused: "COP26 brings together a global community of leaders, businesses and climate change activists to focus and act on climate change and how countries and cities are planning to tackle it.''
"The Climate Chamber Mission will leverage that global platform and utilise the Chamber Network to create lasting partnerships for Scottish and international businesses, while positioning Glasgow as a leading city in the green and circular economy.
"We are delighted to be working with a number of partners, including the British Chambers of Commerce Global Network of oversea Chambers, as well a number of Circular Economy organisations, and we look forward to welcoming our global community to Glasgow."
Leif Nordhus, CEO of Circular Norway, added: "The transition to a circular economy is essential to fight climate breakdown. The Climate Chamber Mission during COP26 provides a unique opportunity for Circular Norway to mobilize a coalition of Norwegian companies to build momentum and accelerate actions towards the goals of the Paris Agreement."
Ainsley Mann, chairman of British Chamber of Commerce in Indonesia, said: "I have long held the belief that COP26 offers a once in a lifetime opportunity for Scottish businesses to engage with companies from all over the world to meet and discuss collaboration opportunities and to contribute meaningfully to net zero objectives. I am very excited about the rapid up take by Indonesian businesses wanting to join this initiative which I believe will serve as a tremendous catalyst for many productive partnerships going forward."