ESG boost: Randox & Collect+ team up to deliver COVID tests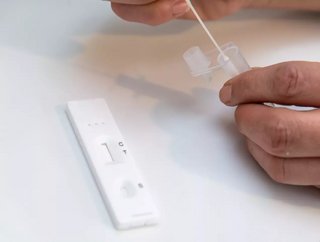 ESG boost for companies as Randox and Collect+ join forces to increase accessibility to reduced-cost PCR and lateral flow tests
Randox and Collect+ have annouced a new partnership that will provide easier nationwide access to low-cost COVID-19 testing.
The partnership enables consumers to order a new reduced-cost PCR (£34.99) or lateral flow (£19.99) test online before picking it up on the same day from participating shopping centres within the Collect+ network.
This first-of-its-kind partnership means people in the UK no longer need to wait for a home delivery or walk-in clinic access when ordering a COVID-19 test. It will also present an ESG opportunity for businesses to manage the testing of their employees, while forming effective strategies for travel arrangements.
With an initial 29 locations already open, this collaboration plans to expand to more than 100 Collect+ locations in the coming weeks, and hopes to go further to utilise even more of the Collect+ network in the future. Randox's link up with Collect+ has not only simplified the logistics process but sought to help support their retailer partners and provide another vital service at the heart of local communities.
Direction of travel
In recognition of changes to travel guidelines for England – which state that from 24 October fully vaccinated passengers from non-red list countries can take a lateral flow test for their day-two post-arrival checks – Randox now offers home testing kits. These can be either PCR or lateral flow in order to aid pre-departure testing.
Philip Robinson, VP Sales at Randox, says: "As guidelines change and the country continues to open up, Randox is able to support any travel testing requirements by utilising our extensive diagnostics experience and logistics network, and offering value for money for both PCR and lateral flow tests that can be collected at the customer's convenience thanks to our new partnership with the Collect + service from PayPoint."
"Our significant investment in capacity expansion and in logistics solutions such as Collect + click and collect sites that further simplify the process of ordering COVID-19 tests, have allowed us to make ongoing price reductions, demonstrating our commitment to helping people live their lives as easily and normally as possible," he adds.
Nick Williams, Head of Strategic Partners & Product, Collect+ enthused: "This is an exciting and important partnership for Collect+, which has always had consumer convenience and accessibility at the very heart of its operations. Randox has been instrumental in making COVID-19 tests easily available to people around the UK and this collaboration will see that country wide impact become even more meaningful."
Testing times
As Randox remains among the largest COVID-19 laboratories in the UK and Europe. To date it has processed almost 20 million tests, facilitated by drive-thru services, in-person clinics and home delivery options, while the introduction of Collect+ locations further diversifies the efforts made by the company to make testing more accessible.
The number of Randox shopping centres with Randox Collect + locations now totals 29, including but not limited to Liverpool ONE, Waterloo Station, Brent Cross London and Festival Place Basingstoke.
Neil Churchill, Centre Director, Festival Place Shopping Centre, commented: "The Randox click and collect service is a good illustration of Festival Place's growing position as an all-day destination, offering a variety of services to complement the traditional retail offer.
"Our Guest Services team have noted an increase in visitors, from all across Europe, passing through Festival Place to collect the Randox kits required for their travel. Customers appreciate the option to pick up their kits close to home while able to do their shopping at the same time."