Estrella's new branding uses recycled packaging materials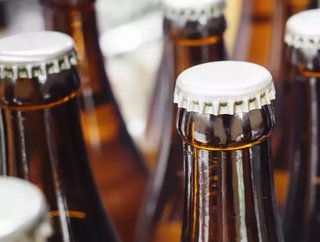 To become more sustainable, Estrella Galicia has implemented initiatives to reduce its packaging and utilise more recycled materials
One of the big sustainability discussions at the moment is around packaging and Estrella Galicia is ready to showcase its latest packaging developments. The Premium Spanish beer brand has agreed on a listing with the UK-based supermarket chain Sainsbury's. With a history of over 115 years as a brewery, Estrella supplies more than 50 countries. 
The listing with Sainsbury's will put Estrella products into 336 of its stores nationwide and will allow the company to show off its new brand identity with 100% recyclable packaging of its 4-packs and individual bottles.  
The new measures adopted by the company resulted in a 12% reduction in glass, avoiding almost 10,000 tonnes of production waste per year. The cardboard used for its packaging is 100% recyclable and is made from the materials generated by its factories.
The UK & Ireland Director of Estrella Galicia, Mark Johnson says, 'we're pleased to bring this sustainable product to market and launch our new visual brand identity through our nationwide listing with Sainsbury's. We're aligned with Sainsbury's Plan for Better and believe our sustainability credentials, such as being a Carbon Neutral organisation, will resonate with the Sainsbury's customers. Our modernised look and feel will give a better shelf standout and we've created a more cohesive brand identity for the consumer, increasing our brand awareness and easing the consumer journey to purchase'.
How else is Estrella sustainable? 
Beyond its efforts to utilise more sustainable packaging, the company is committed to further actions, such as carbon footprint reduction of 9,000 tonnes — supported by its new brand image, using 50% recycled packaging in shrink wrapping of goods, and operating net-zero beer brewing facilities. To drive projects further, Estrella is committed to the UN Global Pact to reinforce environmental development across the company. 

For more sustainability insights, check out the latest issue of Sustainability Magazine.