Five KPIs that businesses use to measure sustainability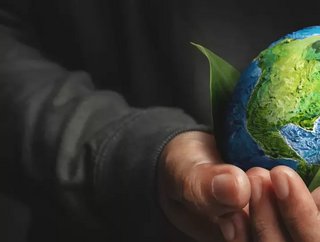 Data has become the most important tool for analysing business sustainability, here are some of the KPIs that data is measured against
Data is key for businesses as they look to become more sustainable, but, as such a broad topic of discussion and analysis, how do businesses use data effectively and gain accurate insights into their sustainability performance? 
By using key performance indicators (KPIs), organisations are able to measure aggregated data against business targets to determine the success of their strategy implementation. Also, with the increasing rate of digital transformation in industries — alleviating intensive manual processes in businesses —, companies are more capable of analysing their data faster to keep it relevant. 
Here are some of the KPIs that businesses are already using to create actionable sustainability insights:
Carbon footprint
This may seem like a topic that has already been discussed to great lengths, but this is because company carbon footprint is one of the most important KPIs to measure against as it analyses a broader range of data from both the company in question and its suppliers and customers. By measuring Scopes 1, 2 and 3 of emissions, organisations can assess how the market presence of their products or services are impacting climate change.
Consumption of Energy
What is the easiest way to reduce the amount of coal-generated energy? Reduce energy intensity. Businesses can look into how much energy their operations consume and determine where they can use less, resulting in cost savings for the company and fewer emissions expelled from energy production facilities. Digital tools are more than capable of measuring how much energy is used in different areas and applications, such as the industrial internet of things (IIoT) can provide valuable information on production energy consumption.
Supply chain miles 
While a business may consider its production as the primary source of emissions, it should also consider its supply chain miles, which may still provide more areas for development. Organisations are providing suitable solutions for reducing emissions and waste in the logistics sector with alternatively-powered vehicles and transportation solutions, but in order to gain full insights companies will have access to data surrounding their overall supply chain mileage and the effect of their transport methods. 
Waste reduction and recycling rates 
With customers becoming more conscious of the recyclability and sourcing of product materials, businesses are making changes in procurement and operations to remain competitive. To remain in line with market trends, companies will benefit from monitoring their waste management to ensure that not only the production of products is sustainable, but the products themselves fit into a circular economy. 
Social impact
In relation to sourcing and the shift in consumer behaviour, businesses must be able to recall information regarding the treatment of suppliers. Environmental, social and governance (ESG) reporting can provide great insights into the social impacts of operations. A great example of an organisation that provides ESG insights is EcoVadis, a firm that is committed to supporting businesses in obtaining ESG visibility.
Insights were given at Procurement & Supply Chain LIVE, a hybrid conference that took place in October 2021, into how accessible and beneficial ESG reporting has been for G4S, during a talk with its Group Procurement and Supply Chain Director, Robert Copeland. 
Where can businesses learn how to implement KPIs?
In the new year, BizClik Media Group is committed to providing business leaders with knowledge and insights from some of the most innovative companies, resulting in the launch of the inaugural Sustainability LIVE. The hybrid conference will take place on the 23rd February 2022 and host attendees from around the world or via the online networking platform, Brella. 
To find out more about Sustainability LIVE and keep up to date with the latest speaker and sponsor announcements, click here. 
For more sustainability content, check out the latest issue of Sustainability Magazine.