Ivalua study shows COP26 pledges are not being fulfilled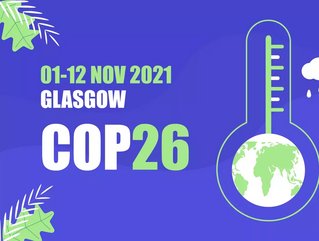 Research by Ivalua shows COP26 net zero pledges are being undercut as 25% of UK suppliers say they are not regularly measured on emissions
Research from Ivalua – the leading global spend management cloud provider – has revealed that very few European suppliers are being regularly assessed on sustainability practices, with less than a quarter (24%) being measured routinely on carbon emissions.
The study also highlights that most organisations are not communicating across the supply chain to drive green initiatives. Just one-in-ten suppliers say that organisations always include sustainable practices in contracts and agreements.
The research, conducted by Coleman Parkes, surveyed suppliers across the UK, France, Germany and Switzerland to examine how collaboration can boost environmental initiatives.
The study shows, however, that more needs to be done across the supply chain to regularly assess and measure green credentials, as only a small percentage of suppliers say that organisations routinely measure them on environmental factors such as air pollution (22%), water pollution (21%) and deforestation (20%).
Made to measure
In the wake of COP26, sustainability has risen to the top of the agenda for governments, businesses and consumers. Indeed, as part of the UK's 2050 net zero pledges, listed UK businesses must release detailed public plans to meet climate change targets by 2023.
This shift towards accountability and transparency must include the supply chain. Suppliers must be assessed regularly to ensure they are hitting stringent carbon emission targets, but just a quarter (25%) of UK suppliers say they are routinely measured on their carbon emissions.
"With sustainability dominating government and public agendas, more organisations are pledging to meet net zero targets but words are not enough. Firms need to act, ensuring environmental efforts extend beyond their own four walls to cut carbon emissions and avoid greenwashing," commented Alex Saric, Smart Procurement Expert at Ivalua.
"For most organisations, emissions from their supply chain are several times greater than their own direct emissions. This means it's critical they work with immediate and sub-tier suppliers to drive improvements in environmental practices," he added.
Future proofing
Suppliers have, perhaps, the most important role to play in combating climate change, although many feel they are not equipped with the right procurement tools to make this a reality. Almost seven-in-ten (69%) respondents said that it should be made easier to collaborate with buyers on sustainability.
Furthermore, over a third of suppliers believe that improving their ability to share information (35%) and collaborate with buyers on improvements (35%) would significantly increase their ability to deliver green initiatives.
"Suppliers have a vital role to play in reducing environmental impact, but organisations have a responsibility to give them the right tools to boost green initiatives. This means regularly communicating with suppliers, assessing their efforts and providing them with flexibility to offer innovative solutions," insisted Saric.
"By taking a smarter approach to procurement, organisations can facilitate collaboration and access actionable insights to drive continuous improvement and help hit CO2 goals.
"There is also a real business imperative tied to hitting sustainability targets. Environmentally conscious organisations can build their brand reputation, increase sales, and gain the edge over less-green competitors," he concluded.
Evidently, COP26 has provided impetus for change but the real challenge lies in creating an expansive shift which is felt throughout the supply chain.