Lufthansa & Kearney eco air travel partnership takes off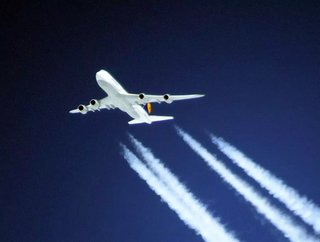 Kearney to contribute to new era of sustainable air travel through Lufthansa partnership
Leading global management consulting firm Kearney is continuing to build on its dedication to sustainability by committing to sustainable aviation fuel (SAF) through partnering with Lufthansa's 'Compensaid' scheme.
As Kearney already offsets 100% of its global business travel annually, the partnership is focused on the future: the path to reducing emissions for the aviation industry by the deployment of sustainable aviation fuel.
Since early 2020, Kearney and Lufthansa have worked with other value chain partners to develop strategies that will increase the economic feasibility of SAF. Kearney's financial support formalises this intra-industry partnership and is a necessary step in developing critical technology to ensure the next generation of air travel becomes carbon-neutral.
Sustainability takes flight
Biogenic sustainable aviation fuel is made from a range of sources, including feedstock such as cooking oils or waste lipids, and offers up to an 80% reduction in emissions over the full lifecycle compared to traditional kerosene aviation fuel.
Currently, SAF production is still limited – market ramp-up must be accelerated on a global scale. Power to Liquid fuels made from renewable energies and captured CO2 have the potential to satisfy the global aviation jet fuel demand in the long run.
Stefan Kreuzpaintner, Chief Commercial Officer Lufthansa Airlines and SVP Sales Lufthansa Group, enthuses: "Lufthansa Group is already number 1 in Europe in purchasing sustainable aviation fuels. With the right sustainable customer choices, we are proud to enable carbon-neutral flying for our customers."
Collaborating with Lufthansa Group, Kearney now takes a further step and invests into sustainable aviation fuel – a bold step that proves the commitment to the future of carbon-neutral flying.
Philipp Bensel, partner in Kearney's transportation practice, notes: "By partnering with Lufthansa, we are committing both time and funding to ensure the future of sustainable air travel. We know the science works – the focus is now on making it competitively priced to enable widespread use. Through our partnership with Lufthansa, we will focus on encouraging cross-industry collaboration and supporting value chains as they mature to help close that gap."
Carsten Gerhardt, partner in sustainability and energy & process industries, adds: "As a consulting firm, we have a duty to be experts in innovative and emerging technologies so we can lead by example and provide the very best advice and hands-on expertise to our clients. As a global company, we are committed to taking bold action on sustainability and this is exactly what the sustainable aviation industry needs – bold action."
Carbon neutral culture
Kearney was the first management consulting firm to go carbon neutral in 2010. The firm has continued to lead in sustainability, setting a Science-Based Target to reduce emissions across all scopes by 2030 as a signatory to Business Ambition for 1.5° through the SBTi.
It is fully committed to working with our clients, governments and other stakeholders to build an inclusive and resilient green economy in disruptive areas such as energy transition, sustainable technologies, and supply chain transformation. 
Furthermore, the company is striving to contribute towards a more sustainable travel ecosystem and its investment into Sustainable Aviation Fuel is one part of Kearney's enduring commitments to embedding more sustainable ways of working into company culture.