Diversity & Inclusion (D&I)
Manulife is recognised for diversity, equity and inclusion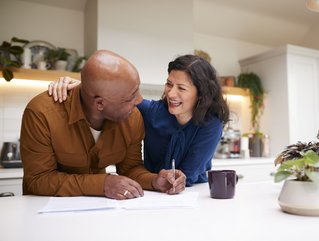 Manulife, an international financial services firm has been recognised in Bloomberg's 2022 Gender-Equality Index, for its diversity and inclusion efforts
The Canadian multinational financial services and insurance provider, Manulife is committed to having a diverse workforce, which has not gone a miss. The company has been recognised by Bloomberg in its 2022 Gender-Equality Index (GEI), which includes 418 companies with a combined market cap of US$16tn.
What is the Gender-Equality 2022 Index?
According to Peter Grauer, Chairman of Bloomberg, 'the changing nature of work due to the pandemic has highlighted the importance of addressing gender equality issues in a rapidly-evolving global workforce'.
'The Bloomberg GEI recognises companies that are maintaining a strong focus on providing an inclusive work environment that supports the evolving needs of employees and retains the competitive strengths gained through gender diversity, which is increasingly critical in this challenging business environment'.
Alongside John Hancock, an innovative life insurance firm, Manulife committed to a combined investment of US$3.5mn, over a two-year period, to address diversity, equity and inclusion (DEI) in the industry. 2022 marks the fourth consecutive year that Manulife has featured in the GEI.
Manulife's Global Chief Diversity, Equity and Inclusion Officer, Michelle Taylor-Jones says, 'We are honoured to have once again been recognised for our progress on gender equality as part of our broader commitment to promoting diversity, equity, and inclusion across our global business, and in the communities where we live and work'.
The initiative assessed the featuring companies based on its five key pillars:
Female leadership and talent pipeline
Equal pay and gender parity
The Inclusiveness of organisational culture
Anti-sexual harassment policies
Pro-women branding
Bloomberg also expands its use of data beyond these areas to provide wholesome environmental, social and governance (ESG) data to investors. GEI data is collated that includes race and ethnicity demographics from US businesses.
While the GEI marks a significant contribution from a long list of organisations, there is more to be done to encourage gender parity for both workplace opportunities and pay. Still, only 31% of boards are comprised of female members and 72% of the companies have a Chief Diversity Officer.
Manulife brings insights to Sustainability LIVE
With sustainability high on the business agenda in 2022, Manulife has shown its commitment to diversity, equity and inclusion. BizClik Media Group will welcome Dr Sarah Chapman, Global Chief Sustainability Officer at Manulife, to share industry sustainability insights and interact with a global audience, in-person or remotely via the online networking platform.
Taking place at Tobacco Dock, London, on the 23rd February 2022, Sustainability LIVE will feature a whole host of industry leaders with insights to cover all business sectors.
Join global business leaders and sustainability experts who are taking meaningful action at Sustainability LIVE, being held at Tobacco Dock, London, 23-24 February 2022. Register your attendance today. Click here to discover more.