Diversity & Inclusion (D&I)
McKinsey & Company create sustainable client service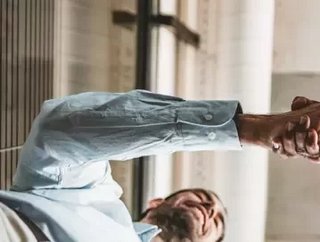 Already on the move to reaching net-zero climate impact by 2030, McKinsey & Company will assist clients in moving towards net-zero by 2050
Advisors McKinsey & Company have created a new support service for private and public organisations, in creating long-lasting social change across their business: McKinsey Sustainability. 
The company has launched the new initiative, a client-service platform, with the goal of helping all industry sectors to:
Transform their businesses to net zero by 2050

Help cut carbon emissions in half by 2030
McKinsey & Company
Based in New York, USA, and with a revenue of $10bn, McKinsey & Company plans to reach net-zero climate impact by 2030.
In accordance with UN Sustainable Development Goal 13, the company has set science-based targets to reduce greenhouse gas emissions. For the remaining footprint, McKinsey & Company will remove carbon from the atmosphere through nature-based solutions and reach net-zero climate impact by 2030. Already, the company has achieved:
95% renewable electricity (target 100% by 2025)

19% reduced emissions per employee (2017-2019)

100% of our GHG emissions offset since 2018
McKinsey Sustainability "The largest private sector catalyst for decarbonization"
From the board room to the engine room, on sustainability, climate, energy transition, and environmental, social, and governance (ESG), McKinsey Sustainability will continue to invest in net-zero.
McKinsey Sustainability's mission is to help clients make substantial improvements in their performance, in several ways: 
Developing insight

Convening with leaders across the private, public, and social sector

Acting as responsible citizens of the world - a part employees in every sector must play to prevent climate change. 
The client-service will deploy the innovative capabilities, tools, and solutions to work across industries and functions that are making a difference already.
"Our aim is to be the largest private sector catalyst for decarbonization", said Kevin Sneader, McKinsey & Company's global managing partner. "The transition to a net-zero economy will increase the basis of innovation and competition. Those who act now will be advantaged, and we will help our clients ensure they are among these sustainability leaders.