New industry experts join the Sustainability LIVE lineup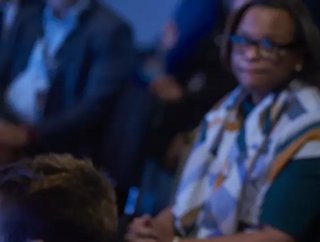 Sustainability leaders from ZincFive Inc., Nomad Foods, and Ipsos MORI will provide their expertise on stage at Sustainability LIVE at Tobacco Dock, London
To welcome the new year, BizClik Media Group welcomes some new speakers to its lineup for Sustainability LIVE. The event — to take place at Tobacco Dock, London, on the 23rd February 2022 — is a hybrid sustainability conference and global networking opportunity. 
Sustainability LIVE will host talks on environmental, social and governance (ESG), diversity and inclusion in the workplace, net-zero commitments and emissions management — to be discussed by experts and executives for leading organisations in business, spanning the energy, technology, fintech, supply chain and manufacturing sectors.
As the event draws closer, who is next to join the Sustainability LIVE lineup? 
Steve Jennings
As the Senior Vice President of Sales and Marketing at ZinceFive Inc., Steve Jennings is in charge of the organisation's strategy for accelerating growth into various markets, by leading the sales and marketing team with an emphasis on promoting its safer and greener energy storage solutions. 
Jennings holds extensive experience in marketing energy solutions with previous applications at BPL Global, Smart Grid Northwest, but has since worked in promoting sustainable solutions by TryEco, and now ZincFive. As an entrepreneurial leader, Jennings is an expert in technology applications in chemical products, enterprise software, agriculture, and various other sectors. 
Annelie Selander
With the food supply chain hit hard in 2021, suppliers are looking at ways to make their operations more sustainable, source responsibly and plan for future food supply disruptions. Annelie Selander, Group Sustainability Director at Nomad Foods, manages the sustainability agenda for the business and will join Sustainability LIVE to discuss the future of sustainable food production and consumption in support of the people and planet. 
Selander's 15 years of experience in the food sector, developing strong band identities, allows her to provide great insights into how food production can adapt to change and will support companies in retaining their business through sustainable transformation. 
Pippa Bailey
With expertise in consumer behaviour, sensory evaluation, food and beverages, and consumer goods market research, Pippa Bailey, Head of Innovation at Ipsos MORI, leads the organisation's climate change and sustainability practice. Graduating from the University of Reading with a PhD in Psychology, Bailey has since carried out a long stint with MMR Research Worldwide, where she took on the role of Innovation Director in her latter years at the company. 
Now working with Ipsos MORI, Bailey will provide the attendees of Sustainability LIVE with great insights from research organisations and support innovation with customer insights to drive the sale of fast-moving consumer goods. 
Sign up for Sustainability LIVE! 
To find out more about Sustainability LIVE and keep up to date with the latest speaker and sponsor announcements, click here. 
For more sustainability content, check out the latest issue of Sustainability Magazine.