Diversity & Inclusion (D&I)
Shell moves towards net-zero emissions by 2050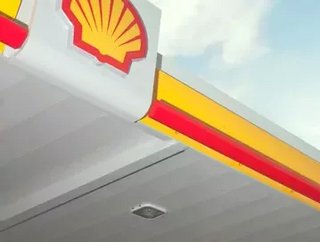 Oil and gas processor Shell sets net-zero ambitions for 2050, with achievable milestones and plans for sustainable fuel
International oil and gas processor, Shell, seems like an unlikely candidate to set net-zero targets. Yet the company has set itself up for the popular 2050 goal.
Speaking at the AdWeek Sustainability Council, Dean Aragón, CEO of Shell Brands International AG, said the company had set: "Clear, measurable and quantifiable targets," in their march to net-zero.
The fifth largest company in the world, Shell has a revenue of $180bn and is headquartered in The Hague, Netherlands. The Angelo-Dutch company was founded in 1907 and remains one of the world's biggest companies not based in the USA or China. 
Shell's net-zero milestones
The deadline targets Shell has decided upon include:
2023: a cut of 6% to 8% in carbon intensity.

2030: a 20% depletion.

2035: a 45% axe of carbon emissions.
"The energy system must decarbonize if it is to tackle climate change," Aragón continued. "[We must] support the more ambitious Paris Agreement goals of limiting global warming to 1.5 degrees Celsius."
Sustainable fuel for Shell
Electric aircraft and hybrid technology will cut net carbon emissions for short air travel, but only sustainable aviation fuel can support long-haul flights.
Shell is working alongside Amazon Air, DHL Express and Rolls Royce to invest further in the development of sustainable fuel.
"We believe sustainable aviation fuel is crucial to powering today's aviation fleets while reducing carbon emissions compared with conventional jet fuel," Shell said. "But we don't have anywhere near enough of it. [Sustainable aviation fuel] currently represents less than 1% of the total aviation fuel supply."
 
Thinking outside of the Shell
Climate change activist, Greta Thunberg, has previously accused Shell of "endless greenwashing campaigns". But if Shell can stick to its net-zero targets and hit the marks it has set, this will be a challenge for other companies - the few bigger than Shell and those in its shadow.
"I truly believe this is the time to seek out unusual, unexpected, if not totally crazy collaborations because it is an all-hands-on-deck activity," concluded Aragón. "We all need to rally together, and … I'm also open to working with others who we would probably never have thought [to work with].