Diversity & Inclusion (D&I)
Škoda auto recommits to workplace diversity and inclusion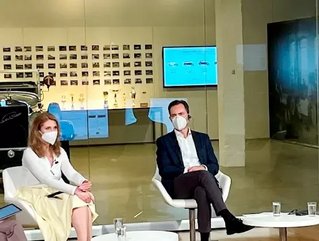 At Škoda Auto, the Czech car manufacturer, diversity and differences are a source of creativity and strength - despite rampant homophobia in Eastern Europe
Last month, the Czech Republic became the first former eastern bloc country to legalise gay marriage - news which horrified neighbours Poland and Hungary. In Europe, 16 out of 28 countries have made the move, but diversity still remains a contentious issue in many aspects.  
Škoda Auto, one of the world's oldest car manufacturers in the world and with a revenue of €16b, is encouraging diversity within the company. In 2019, the company signed up to the EU Platform of Diversity Charters, which promotes tolerance, equal opportunities, cultural diversity and respect.
Diversity at Škoda 
There are many aspects of diversity at Škoda, such as: 
Gender

Ethnic origin

Social background

Religion

World view

Sexual orientation

Age
Each of these aspects helps to define who an individual is.
"For people to reach their full potential at work, they need to be surrounded by colleagues who do not judge them but accept and support them as they are", said Maren Gräf, Škoda Auto Board Member for Human Resources. "At Škoda Auto, we have set ourselves clear objectives. We will resolutely continue to promote – and importantly measure – diversity across the board. We are shaping the transformation of our company and our industry together with our teams – with their full potential, commitment and passion."
"Diversity has become noticeably more important in recent years and will continue to do so", said Škoda Auto CEO, Thomas Schäfer. "It has a measurable impact on the performance of teams and influences a company's mindset and culture. Diverse teams are more efficient and more likely to strike the right note when they are working together. That's why, for us at Škoda, diversity is consistently promoted as one of the key success factors in achieving our company objectives."
Pride Business Forum 2021
On 17 May, the International Day Against Homophobia, Transphobia and Biphobia, Thomas Schäfer and Maren Gräf signed the 2017+ Memorandum for Škoda Auto to join the Pride Business Forum. The initiative aims to promote LGBT+ diversity in the workplace and ensure open and fair treatment of each other, regardless of sexual orientation and gender identity