Diversity & Inclusion (D&I)
Supermarkets focus on sustainable sourcing in Brazil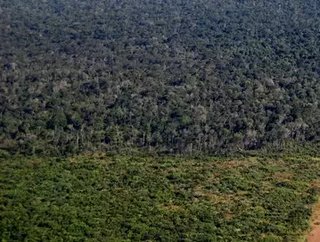 Supermarkets aiming for sustainably sourced products are threatening to boycott Brazil, over a land reform bill which could cause deforestation
Brazil, often heralded as 'the lungs of the world' on account of the Amazon jungle, is facing an exportation crisis, as supermarket giants threaten to boycott Brazilian produce over its lack of sustainable sourcing. 
Supermarkets stand up for sustainable sourcing
In 2020, The Retail Soy Group wrote an open letter to the National Congress of Brazil, opposing similar land reform proposals. The letter was signed by a wide variety of food retailers and restaurants, including Burger King, Nandos and Ocado. As a result, the proposal was withdrawn. 
Following another land reform proposal this year, various European food retailers have threatened to boycott Brazil's agricultural products, if it proceeds with the bill. It is feared it will cause further deforestation, by legalising the private occupation of public land. 
The second public letter was written by The Retail Soy Group and has been sent to Brazil's National Congress. The letter featured signatures from:
Asda, Sainsbury and Tesco, of the UK

Aldi and Lidl, of Germany

The Co-op of Switzerland
It is hoped that the second letter will have the same impact as the one sent in 2020. 
"It is extremely concerning to see that the same measure we responded to last year is being put forward again as the legislative proposal with potentially even greater threats to the Amazon than before," the letter read.
Brazil's rise in renewable energy, despite continued use of fossil fuels
It is not just Brazil's lack of sustainable sourcing practices that has caught the ire of the international community. 
Brazil was also the world's eighth-largest oil producer in 2020, but the Brazilian government insists that Brazil will meet the 2050 net-zero emissions ambition ordered by President Jair Bolsonaro.
Brazil's Mining and Energy minister has ignored a request from the International Energy Agency (IEA) to stop creating new fossil fuel plans, insisting that Brazil can become a net zero economy by 2050.
"I understand this is desirable but at the moment it's not possible," said Bento Albuquerque, Mining and Energy minister. "In Brazil we will keep on with our exploration and mainly production programme of our hydrocarbon reserves, and we will keep on in parallel with the expansion of our energy matrix, making it more and more clean and renewable."
However, Brazil does have renewable energy capabilities. Brazilian solar power company, Faro Energy has teamed with telecommunications firm TIM Participacoes SA. The two will create a solar power park to generate over 45 GWh per year, which can support more than 20,000 local homes with green energy.
Faro Energy will invest R$100m (USD$19m) in the construction of 15 photovoltaic parks and the necessary maintenance. In a sign of hope for 'the lungs of the world', ten of these parks are already operational.