Sustainability LIVE announces a new event sponsor, Interos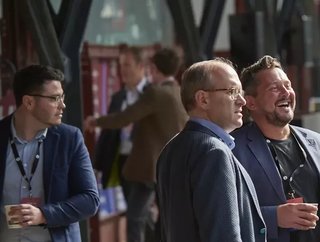 Interos is a leader in AI-powered supply chain management solutions and will sponsor Sustainability LIVE, coming to the city in February 2022
A leading provider of artificial intelligence (AI) supply chain management solutions, and a sponsor of Procurement & Supply Chain LIVE, Interos is has confirmed its sponsorship of Sustainability LIVE. 
Based in Washington DC, in the US, the company aims to support its clients with the use of AI-powered solutions that help supply chains to create operational resilience and overcome various forms of disruption, one of the most prominent being Covid-19. Other issues the company aims to address include concentration risk, counterfeiting, cyber risk and supplier management. 
As a software-as-a-service (SaaS) company, Interos is well equipped to provide its clients with a complete map of their business, which is created using AI, to monitor and optimise the company's ecosystem. With access to this data, its clients can focus their attention on the vulnerable areas of the business and continuously monitor the supply chain and procurement performance, aerospace and defence applications, cybersecurity and compliance.
Sustainability LIVE! 
To find out more about Sustainability LIVE and keep up to date with the latest speaker and sponsor announcements, click here. 
For more sustainability content, check out the latest issue of Sustainability Magazine. 
Media Partner: The New Warehouse Podcast
Kevin Lawton founded The New Warehouse Podcast to help distribution and logistics professionals learn more about what is happening in their industry. When Kevin was looking for resources himself he could not find something that really grabbed his attention about distribution centre startups and wanted to create something that could be a resource regarding startups as well as make distribution and logistics sexier by highlighting all of the cool things that are happening in the space.