Sustainability Live prepares for its first show in London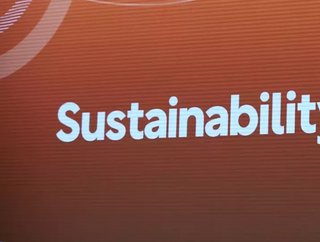 Following a successful few months showcasing industry events, BizClik Media Group is preparing for Sustainability Live on the 23rd of February 2022
With sustainability high on the agenda for businesses and governing bodies, BizClik Media Group saw an opening to build a global community that discusses initiatives in the name of sustainability, such as diversity and inclusion, environmental, social and governance (ESG), carbon emissions, and so on. Sustainability is a comprehensive publication that provides bespoke industry insights from leading organisations, as they talk about their contributions and why they are proud to address these areas. 
Since its launch in July 2021, Sustainability Magazine has seen a growing interest from the business community, including energy, supply chain, technology, and other organisations. With such a vast amount of information to be consumed by others in business, Sustainability Magazine is going monthly! 
The latest media deck for Sustainability Magazine shows the topics that will be covered throughout 2022 and how organisations can get involved in the publication. To read the latest Sustainability insights and gain access to the 2022 media deck, click here.
Reach a wider, sustainable audience
Looking to reach a wider audience of eco-conscious and diverse organisations?
With restrictions easing across the globe and the completion of three successful live events this year, BizClik Media Group will go live on the 23rd February 2022 with its first-ever Sustainability Live show. The hybrid event will be held in London, with opportunities to attend in person or watching virtually as we stream live to our global community. The event will feature various company executives from large corporations to innovative start-ups, as well as opportunities for networking and perhaps the chance to meet your next ESG partner!
Speak at Sustainability Live
With just a few months left until Sustainability Live, perhaps there's a message that you would like to get across to a live global audience, regarding your company's sustainability initiatives or observations from partnerships. The Sustainability Live show caters for all areas of the world with both hybrid days and a final region-specific session that covers the EMEA, APAC and North America regions. 
To find out more about Sustainability Live, click here. 
For more sustainability insights, check out the latest issue of Sustainability Magazine.