Tech Mahindra is recognised for its sustainability actions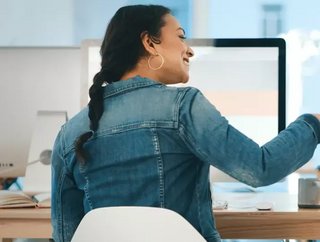 The non-profit organisation, CDP has recognised Tech Mahindra for its sustainability commitments through action and investment
CDP, a non-profit environmental disclosure company, leverages a global network to provide insights for companies, cities, states and regions on their sustainability credentials. Since its founding in 2000, the group has witnessed a significant interest, receiving over US$110tn in assets from more than 590 investors, to determine their environmental impacts and supporting information for reducing their greenhouse gas emissions (GHGs). 
The organisation has recently recognised Tech Mahindra for its contributions to climate change action and water security, placing it firmly on CDP's A-List along with 56 other companies. The company secured its place on the list, which considered almost 12,000 businesses. 
'As an organisation with a purpose, sustainability is at the core of how we do business', said  Sandeep Chandna, Chief Sustainability Officer, Tech Mahindra. 
'Tech Mahindra has always been a flag bearer of sustainable development and over the years, we have put in consistent efforts to further strengthen our sustainability strategy and programmes to help mitigate the impacts of the current crisis, hasten recovery, spur innovation to navigate through the "new normal", and build a resilient and agile organisation. This recognition is a testament to our concerted efforts towards building resilient infrastructure, promoting sustainable practices, and fostering innovation while also improving operational efficiency and business profitability'. 
Tech Mahindra invests wisely in sustainability 
Tech Mahindra has taken important steps to reduce its emissions and contribute to limiting climate change to below the target level of 1.5 degrees, but employing a Science-Based Targets initiative (SBTi) as well as investing in other sustainability initiatives to support the renewable energy mix, improve resource efficiency, implement Environmental Management Systems. It has also invested in LEED and Green Building Certifications.
Paul Simpson, Chief Executive Officer of CDP, said 'Many congratulations to all the companies on this year's A-List. Taking the lead on environmental transparency and action is one of the most important steps businesses can make, even more so in the year of COP26 and the IPCC's Sixth Assessment Report'.
'The scale of the risk to businesses from climate change, water insecurity and deforestation can no longer be ignored, and we know the opportunities of action far outweigh the risks of inaction. Leadership from the private sector is essential for securing global ambitions for a net-zero, nature positive and equitable world. Our A-List celebrates those companies who are preparing themselves to excel in the economy of the future by taking action today'. 

For more sustainability insights, check out the latest issue of Sustainability Magazine.