United Airlines expects disruption to sustainable aviation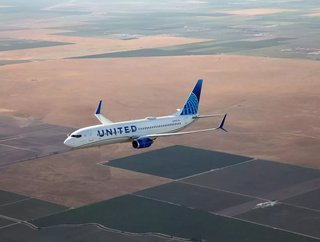 Following a major sustainability milestone at United Airlines, the company anticipates disruption as a result of the new coronavirus variant
United Airlines has experienced a high point and a low point within such a short period of time. The company has seen some success with 100% sustainable aviation fuel (SAF) and has completed a flight from Chicago to Washington DC with the alternative fuel that produces significantly fewer emissions than conventional fuel. 
The flight involved a Boeing 737 MAX 8, with 100 passengers, that was fueled by the substance, produced by World energy, which is made from fats, cooking oils and grease. According to United Airlines, the fuel produces around 80% less greenhouse gas emissions. On the flight day, Chief Executive Officer, Scott Kirby said 'United continues to lead from the front when it comes to climate change action'. 
'Today's SAF flight is not only a significant milestone for efforts to decarbonize our industry, but when combined with the surge in commitments to produce and purchase alternative fuels, we're demonstrating the scalable and impactful way companies can join together and play a role in addressing the biggest challenge of our lifetimes'.
According to the US Department of Energy, SAF is capable of fulfilling the same applications as petroleum-based jet fuel, of which United Airlines is already making room for in its operations having purchased a significant amount of the alternative fuel. 
Will the Covid-19 Omicron variant hinder sustainable progress? 
As concerns grow for the spread of the coronavirus Omicron variant and Europe prepares for increased numbers of Covid-19 cases, United Airlines anticipates some disruption to its European operations. The reduction in what is a highly lucrative transatlantic route for the company, which provided around 17% of its flight revenue in 2019. 
As Kirby anticipates a fall in the number of passengers travelling between Europe and the US, he has reiterated that plans for the company are still in good shape for the future. 
Driving alternative sustainable aviation solutions
Earlier this year, United Airlines teased its intentions to purchase all-electric passenger planes to meet the growing need for sustainable aviation alternatives. The airline agreed to the purchase of 100 ES-19 electric planes to be supplied by Heart Aerospace, a company pioneering all-electric aviation. 
The company is also working with Boom, the developer of United Airlines' proposed net-zero supersonic passenger jets, which are intended to be more sustainable while cutting flight times. The planes will not only halve the airline's flight times but will also leverage SAF to carry passengers from the US to all areas of the globe.
'When we fly, we connect, and our demand for the connections aviation makes possible are only going to grow', said Gene Gebolys, Chief Executive Officer of World Energy. 
'But we need to develop affordable, high energy density, low-carbon liquid fuels at scale everywhere to allow those connections to be made sustainably. The pioneering work is the hardest work, and United has been with us from the very start. The flight path ahead will require tremendous teamwork. We are fortunate to have partners like United to do that work and are thrilled to be a part of this important milestone today'. 

For more sustainability insights, check out the latest issue of Sustainability Magazine.