Diageo partners Oxford-based business school to teach ESG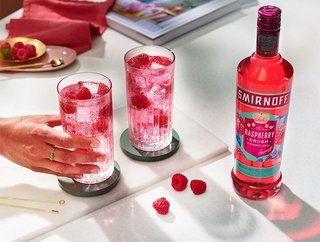 The owner of the Smirnoff brand, Diageo looks to educate leaders on ESG.
Supported by Saïd Business School at the University of Oxford, Diageo's leadership team will undergo ESG training to align them with its Society 2030 plan
The owner of some of the most popular drinks brands, Guinness, Captain Morgan, Baileys, and Smirnoff, Diageo is fulfilling its quota of environmental, social, and governance (ESG) teachings.
Partnering with the Saïd Business School—based at the University of Oxford, the beverage business is undergoing a unique programme to teach senior leaders about ESG and its importance as a focal point for a sustainable future.
The news comes as the company also shares its support for International Women's Day.

The company is on a journey to educate its team on the wider demands placed on the business as a result of sustainable commitment.
"Responsibility for delivering our ambitious Society 2030: Spirit of Progress ESG action plan lies with every leader within Diageo," says Kate Gibson, Director of Society at Diageo.
"We want to make sure that everyone understands both the theoretical and the practical ways in which they can make a difference, to the company, the environment and to communities around the world."
Diageo's strategic approach to ESG
Society 2030: Spirit of Progress, outlines the direction of the organisation through a 10-year plan to become more inclusive and fulfil its strategic purpose as a sustainable business.
However, the organisation notices the first step to achieving its goals is by educating its leadership team in a top-down approach to sustainable action.
Mandatory for the top 600 leaders within Diageo, including Ewan Andrew, Chief Sustainability Officer, the training will educate the global in crucial sustainable principles and actionable processes within the business.
The course structure is expected to last 12 weeks and cover modules, such as:
Corporate purpose and value creation
Responding to climate change
Natural capital and resource management
Social sustainability
Ensuring sustainability: governance, risk and reporting
Levers of change: exploring how leaders can take action to accelerate delivery of Diageo's ESG action plan
"Diageo's belief in colleagues across their business mirrors our passion for unlocking innovation and thought leadership to create sustainability strategies," says Caroline Williams, Director, Open Executive Education at Oxford Saïd.
Our partnership aims to provide thoughtful development opportunities on climate risk management and amplify the impact of Diageo's corporate environmental sustainability goals."