How will Vodafone support Sustainability beyond 2021?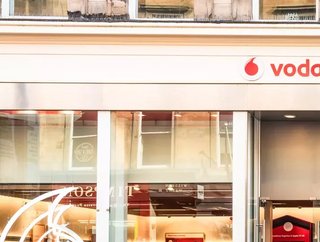 We take a look at Vodafone's latest annual report and put together the key areas in which it plans to support sustainability for the future
Following the first Technology, AI & Cyber LIVE event this weekend, we have really opened up to the wider discussion of technology application for sustainable development. But for some technology and telecommunication companies, the main concern lies within their ability to carry out business practices with limited effect on the environment, and promoting accessibility. Businesses like Vodafone are committed to all areas of sustainability and are working towards this through various means. Vodafone's Annual Report 2021 highlights some key areas in which it is planning to change. 
Technology for society 
Vodafone has segmented its strategies based on its three pillars of focus, Digital Society, Inclusion for All, and Plant. 
Inclusion for All
According to the report, Vodafone will work towards providing digital access through a number of initiatives, currently support societal change through some of its products and services. The company is also committed to diversifying its workforce, with a focus on raising awareness of the LGBTQ+ community and encouraging a balance in the number of men and women in leadership positions. 
Digital Society 
The company is also focused on leveraging its networks for application in business and the public sector, with a specific focus on some of the industries that have struggled most during the pandemic. Utilising information for the healthcare and agriculture sectors, as well as in small-to-medium enterprises (SMEs), Vodafone will help optimise networks within these areas and improve the way that key industries function. The report says that around one million SME customers across Europe are using its free digital V-Hub service and 2.1 million farmers across Africa are registered to its Connected Farmer platform. 
Planet 
As can be expected from a large corporation, there are plans to reduce its negative contributions significantly. Like many others, Vodafone sets out its aim to reach net-zero emissions in 2030—through using science-based targets—and cut emissions across its entire value chain by 2040. It has already made headway with this target, by acquiring 56% of its electricity from renewable energy sources.
Going beyond Scope 1 emissions targets is something that Vodafone has proudly worked towards, but it doesn't stop there. While successfully making changes to its carbon output, it has avoided 7.1 million tonnes of CO2 emissions for its customer base. 
For more sustainability insights, check out the latest issue of Sustainability Magazine!