Nakdcom One World AB Appeals To Ethical Conscious Investors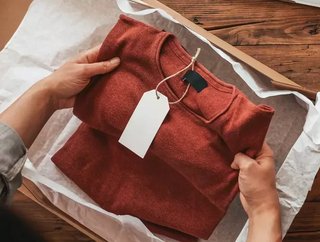 H&M competitor Nakdcom appeals to ethically conscious investors by coupling carbon-neutrality and a circular economy with exponential growth
The Swedish clothing retailer, Hennes and Mauritz AB (H&M), is experiencing competition from another company of similar origin. One of Sweden's fastest-growing e-commerce clothing retailers, Nakdcom, has received a significant boost from stock market funds, by appealing to ethically conscious investors.
Its e-commerce website, Na-kd.com, is a rather important step for the company as it aims to become "one of the top 1% most sustainable fashion companies in the world," according to Jarnop Vanhatapio, Chief Executive Officer and Founder of Nakdcom One World AB. 
Appealing To The ESG Conscious
Vanhatapio has also expressed that the company is now preparing for all eventualities through the acquisition of funding as it works on its initial public offering (IPO). Through its sustainability initiatives, the company aims to differentiate itself from its bricks and mortar rivals, H&M and Inditex SA's Zara. 
Vanhatapio states the company will cut its carbon emissions by 50% before the deadline of 2030 - set by the Paris Climate Agreement. To achieve this, the retailer will leverage its inventory management, production proximity to end markets, and second-hand clothing business. 
Differentiation Through Circular Economy
Due to the current global demand for sustainable business practices, Nakdcom's offerings are likely to be very appealing to investors, who are ethically and environmentally conscious. The company also provides a lucrative offering that promotes a circular economy, its 'Na-Kd Circle' online store, which launched in April this year - selling pre-loved clothing products. 
Jessica Schultz, a general partner at Northzone - an early-stage venture capital organisation, says the alternative e-commerce retailer is "getting a lot of proposals from interested parties as they see what Na-Kd has built and how they are positioned when it comes to ESG." She also says the companies choice to generate an IPO while remaining open to other options creates "the most value" for the company. 
Second-hand goods will become a prominent part of the company's overall business. Vanhatapio believes it will make up between "10% and 30%" of its sales. This portion of the business is also generating around US$20,000 per day - roughly 3% of its total annual sales. 
The overall revenue of the business is growing exponentially. In 2020, the Nakdcom experienced a growth of 57%, resulting in US228mn of revenue. The company has set its sights high, and it targets an annual revenue of US$340mn. However, this is still a fairly long way from taking over H&M, with its annual sales exceeding US$20bn.