Patagonia: a pioneer in the sustainable sourcing of apparel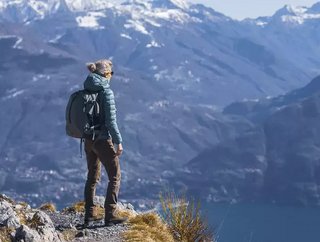 With a rich history of environmental impact, sustainable sourcing and social responsibility, Patagonia is well ahead of the shift in consumer trends
Consumers are becoming more conscious of where products from and how they are produced. While many businesses make commitments regarding sustainable sourcing and supply chain transparency, those with proven records of eco-friendly growth have no quarrels with the change in consumer behaviour. 
 A great example of this is Patagonia, a California-based B-corporation and clothing brand with origins deep-rooted in environmental consciousness. The company was founded by Yvon Chouinard, an American climber who sought after more than just climbing equipment. Chouinard was innovative and was always prepared to adapt his gear to alleviate certain problems within the climbing world. Aside from this, Chouinard was also a lover of nature and passionate about people.
Championing social and environmental responsibility
Since it launched the clothing brand the company has been searching for ways to improve its products, while also encouraging consumers to use less and reuse more. The company has created a popular brand based on the need for sustainable sourcing of materials and the demand for a circular economy, which it promotes on its website. 
The apparel producer received recognition from the State Department in the US, which is one of six Awards for Collaborative Excellence (ACEs) given by the State Department to acknowledge their leadership in climate action. 
What can businesses learn from Patagonia? 
While businesses are aware of the shifting consumer mindset, they can a lot from Patagonia and its rich heritage of environmental activism and responsible use of materials in production. In terms of its efficiency, the company now operates one 100% renewable electricity across its US-based facilities and 76% globally. 
The company has also successfully implemented natural gas heating for its owned and leased properties, which has significantly reduced its Scope 1 emissions in comparison to 2019. Although Patagonia invests heavily in renewables, it also focused on developing its workspaces to minimise its need for energy. 
What does the future look like for Patagonia? 
While the business is on its way to reaching net-zero, it has further plans for the future, involving zero waste to landfill by 2025, meaning it will recycled every product and bioproduct of the business. 

For more sustainability insights, check out the latest issue of Sustainability Magazine.