Suntory makes a breakthrough in sustainable plastic bottles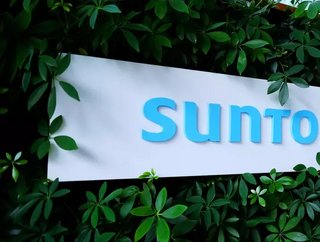 With environmental health an integral part of its mission, Suntory is developing alternative plastic for its consumer product packaging
Companies are coming up with innovative ways to package their liquid products. One of the latest examples of this is the paper-based bottle initiative currently in the development process at both Coca-Cola and Unilever. But, with the billions of tonnes of plastic that remain on the planet, how can businesses eliminate the demand for single-use, petroleum-based plastics?
A breakthrough in sustainable plastic
Suntory MONOZUKURI Expert Ltd., the producer of consumer brands like Orangina, is developing an exciting alternative to PET bottles for its products. 
The company was founded in 1899 by Tori Shinjiro and the first product launched by the business was Suntory Beer. In the following years, Suntory went on to establish its own distillery and took over the management of the Château Lagrange winery. Through further ventures and acquisitions, the company became the bearer of various drinks brands, such as Maker's Mark, Courvoisier, Ribena, V energy drink. 
As an alternative to the conventional PET bottle used for consumer products, Suntory is developing a plant-based replacement material to take its place. 
'We're delighted with this achievement, as it brings us one step closer to delivering this sustainable PET bottle to the hands of our consumers', said Tsunehiko Yokoi, Chief Executive Officer of Suntory. 'The significance of this technology is that the PTA is produced from non-food biomass to avoid competition with the food chain, while MEG is also derived from non-food grade feedstock'. 
Suntory's vision for sustainability 
Suntory's mission statement reads 'To Create Harmony with People and Nature'. This statement is the primary driver for its packaging innovation and many other sustainable aspects of the business. As a result of this commitment, the company has been able to set ambitious targets for net-zero emissions and net-positive water usage by 2050, as well as its efforts to eliminate plastic from production. 
Beyond its commitments to the environment, Suntory is also an advocate for societal impact and used the UN Sustainable Development Goals (SDGs) to prioritise its future business activities. As a consumer-oriented business, the firm considers customer health as a high priority while also caring for its employees and encouraging a safe work environment. Cultural diversity and overall inclusion are important for Suntory moving forward. 
For more sustainability insights, Check out the latest issue of Sustainability Magazine. 
Not yet signed up to Sustainability LIVE? Get the latest updates on new speakers and sign up for the hybrid event here.