Sustainability, good for business & morals says SkyCell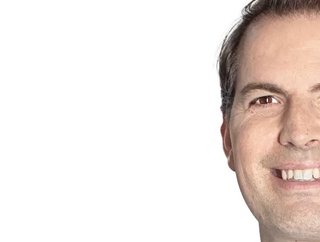 Nico Ros, CTO and co-founder at SkyCell, on how sustainable practices in the pharma industry can be as good for margins as for morals
Nico Ros

, CTO and co-founder at SkyCell, believes that businesses can be sustainable and profitable
Growing consumer concerns around environmental and social issues mean sustainability is increasingly at the top of the agenda for governments and businesses. The latter can often be fearful that efforts to improve the sustainability of their product design, manufacturing, operations, and logistics will be "more trouble than they're worth" and that, crucially, they might hurt their bottom line.
But this is a fear they need to overcome. Following on from the widespread adoption of user-centric product and service design that's been at the heart of the current phase of digital transformation, the next big trend in design is set to be focused on sustainability – particularly in the pharmaceutical industry. 
Despite the fears, it is possible for an organisation to strike a balance between altruism and profitability when it comes to its sustainability efforts.
Reuse and recycle
At the height of the pandemic, the global supply chain was faced with handling the rapid shipping of millions of vaccines, in safe, secure, and temperature-controlled containers. One of the more innovative solutions to this situation was the hybrid container – a "smart" container able to monitor the temperature of its contents. In addition to their smart capabilities, which reduce CO2 emissions, these containers are almost entirely made from recyclable materials, thereby minimising plastic waste. They're also – critically – reusable.
This is an important consideration for any business looking to introduce more sustainable design – from a product's conception throughout its entire lifecycle. In the long run, the cheapest material will always be one you can reuse. It's therefore worth creating a mechanism by which you can reclaim a product at the end of its natural lifespan.
It's important, too, for businesses to consider how to incentivise their customers to behave in a more sustainable fashion. For example, if a pharmaceutical firm were to simply dispose of, rather than reuse their containers once they'd reached their destination, the company would have to spend more money buying new containers each time and the environmental impact would be ever growing. 
Balancing ESG commitments and costs
Most companies today set environmental targets as part of their ESG (environmental, social, and corporate governance) efforts, to showcase their commitment to carbon reduction, for example, and the steps they're taking to meet environmental objectives. This is to be encouraged, of course, as many consumers actively seek out sustainable companies, and many investors look for companies with a strong ESG performance.
In larger companies especially, shareholders and investors are generally more concerned with financial returns than sustainability targets. Even though many sustainable solutions do have higher upfront costs - if we think of solar panels compared to paying for electricity, or an electric car versus a petrol one - they are cheaper in the long run. This is the same for pharmaceutical containers - the Hybrid containers cost more compared to a one way solution,  but it's worth it over the long run when you factor in nearly all products making it to destination without a temperature excursion meaning no costs for retesting, or remanufacturing. 
Balancing the two can be a challenge, however there is a change with more and more companies integrating ESG key performance indicators into management goals, and reporting them alongside financial performance. 
Most businesses are doing what they can to ensure greater sustainability in the way they operate, and in the way their products are designed. But it needn't hurt their bottom line. By putting long term financial and environmental benefits over short term profits, it's possible for a company to be… simultaneously sustainable and profitable.