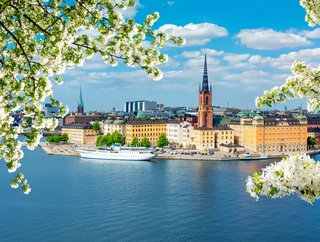 With many innovations taking place across the globe, we take a look at 10 initiatives that are creating huge impacts in ESG
What makes a city sustainable? There are various ways in which cities can reduce emissions, increase efficiency, feed the masses and encourage local sourcing. Here are some of the most significant sustainability initiatives taking place across the globe. 
10. Smarter commuting 
A new app has been developed in Israel to encourage faster, cleaner and more convenient commuting for the public. The app creates smarter routes by selecting the most efficient journey between point A and point B. The system was introduced to manage transport networks during the coronavirus pandemic but has potential benefits in emissions reduction and travel efficiency. 
9. The green train track 
Bangkok has approached sustainability with planted as it regenerates unused areas to create green spaces for the public. The city has turned an old elevated railway track into a city park, which has provoked more awareness around the benefits of having green spaces in cities.
8. The 20-minute neighbourhood 
Improving transport routes can play a significant role in reducing emissions in cities. Public transport is integral to sustainable commuting, but what if everything we needed was 20 minutes away? This would ensure that goods are more accessible while reducing the need for consumers to drive.
7. Growing vertical forests
Horizontal space is the limiting factor for most people that live in cities. The only way to address this in many cases is to plant upwards. A project has already been constructed in Milan, Italy, while countries like Switzerland, China and The Netherlands followed suit.
6. Sponge cities 
Plants are capable of greatly reducing the amount of carbon dioxide in the atmosphere. They thrive on it. Cities like China are adding more green spaces to their cities to offset emissions, not only limiting effects on the plant but also providing cleaner air for residents.
5. Low or no emissions zones 
London, a city that massively contributes to greenhouse gas emissions has become more conscious of its effects on the environment. The city's ULEZ initiative has created low and no emission zones in the city to encourage residents and commuters to use more sustainable forms of transport or switch to more sustainable personal vehicles.
4. Food waste biofuel production 
Since 2016, Brooklyn's Newtown Creek Wastewater Treatment Plant has distributed biofuel in the US, by processing more than 100 tonnes of liquefied food waste into biofuel each day. The project was first conceived in 2013 when it was expected to produce enough renewable natural gas to heat 5,200 homes, mitigate 10% of the city's food waste from landfills and reduce emissions by 90,000 metric tonnes daily.
3. Solar-powered supertrees
One of the most prominent landmarks in Asia, the Singapore solar-powered supertrees are the cities response to energy generation. The 18 treelike structures capture solar energy with photovoltaic cells and gather rainwater to irrigate plants. The structures occupy a 250-acre garden and are host to more than 162,900 plants with aim of absorbing as much carbon as possible from the atmosphere.
2. Rainwater harvesting

 
Countries that are plagued with a lack of freshwater supply have to get creative with their sourcing. Mexico City is tackling the water crisis with an innovative rainwater harvesting project. The city will install 100,000 rainwater harvesting units, which will catch around 40% of its annual residential water supply. Without the initiative, the city could see a natural water reduction of 17% by 2050.
1. 

Urban carbon sink 
Known as one of the most sustainable cities, Stockholm is home to the world's first carbon sink. The cities five biochar production facilities are responsible for capturing emissions equivalent to 4,000 green cars to produce around 8,000 tonnes of biochar per year. The project is also on track to heat 400 apartments from the project.
• Join global business leaders and sustainability experts taking meaningful action at Sustainability LIVE, held at Tobacco Dock, London, 23-24 February 2022. Register to attend today! Click here to learn more.